Mother of All Runs comes to Dallas
4/1/2013, 5:31 a.m.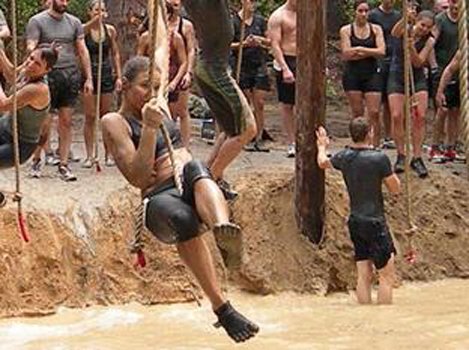 Special to The Dallas Examiner
The Mother of All Runs, an obstacle race series in the mud with courses designed to give everyone a challenge, will be held on May 11. As part of the sponsorship, Hooters will help spread the word about upcoming MOAR events by hosting sign-up parties at restaurant locations in Dallas, Austin and Atlanta.
Registration is now open for the inaugural Dallas MOAR. Sign-up parties are taking place now through April 29 at local Hooters restaurants on Mondays from 6 p.m. to 9 p.m. Those who attend a Hooters MOAR sign-up party will receive a discount on the race registration fee and enjoy Hooters all-you-can-eat wings deals.
"Mud runs have exploded in popularity over the last few years, and MOAR's vision is to inspire and challenge people to make their lives more meaningful and enjoyable," said Ryan Crissey, MOAR race director. "We align ourselves with companies, like Hooters, that believe in providing the same experience to their customers, and we look forward to sharing our vision and race concept with their guests."
The other two MOAR events this year will take place in Austin, Texas, from October 26 to 27, and in Atlanta on a date to be determined in the fall. In an effort to give back to Dallas, Austin Atlanta, MOAR will donate a portion of the inaugural race proceeds to the Children's Medical Center of Dallas and to Hooters' military cause partner, the Iraq and Afghanistan Veterans of America.
In addition to live bands, great food and other fitness challenges, the Dallas MOAR race's after party will also hold one of the regional qualifiers for this year's Hooters Wing Eating Competition, which is sanctioned by Major League Eating.
For more information, visit http://www.motherofallruns.com or follow them at http://www.facebook.com/motherofallruns.