Black organizations ask for budget restoration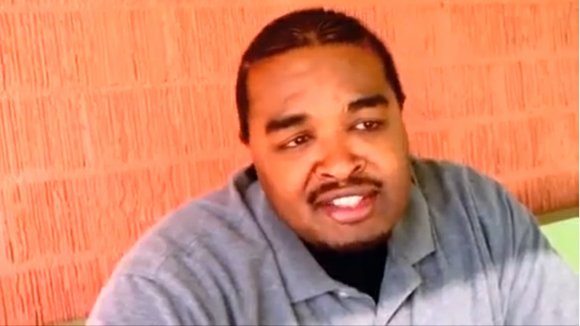 Austin (TPA) - Considering the expanding economic success of the state of Texas, African American interest groups from the civil rights, business and education communities are speaking with one voice in their request that the Texas House of Representatives fully restore the prior $5.4 billion cut from public education in addition to adjusting for inflation and rapidly growing student enrollment. Taking into account the Lone Star State's economic prowess, these organizations also believe that Texas can afford to accept the Medicaid expansion that would create healthier communities across Texas. The groups united for education and health are Texas NAACP, Texas Association of Black Personnel in Higher Education, Austin Area Urban League, Texas Association of African American Chamber of Commerce, and Texas Publishers Association. Leaders from these organizations held a press conference on April 3 at 2 p.m. in the Speakers Committee Room in the Texas Capitol to explain why these issues are of vital importance for the African American community and all of Texas.
Yannis Banks of the Texas NAACP said the Texas legislature has not gone far enough in finding the necessary funding to improve the state status as one of the nation's lowest performing states. Banks said the legislature also has failed to restore funding to full day pre-K and the state financial aid programs. He said as tuition continues to go up it is imperative to fully fund grant programs for low income and rural students.
Dr. Robert Flucker, executive director of the Texas Association of Black Personnel in Higher Education said his 600 statewide members are adamant about public education. Flucker accused the Legislature of taking baby steps toward funding public education.
Jim Wyatt of the Texas Association of Chambers of Commerce said his 22 statewide chapters with over 10,000 members advocate for millions of African American entrepreneurs and citizens who seek greater inclusion in our state's economic and educational opportunities. They believe it is critical that businesses have an educated workforce to enhance our growth locally. Wyatt said Texas does not want to address African American community needs.
"The state Legislature has cut $5.4 billion from public school funding," Dr. Julian Herlig said. He said the state has seen no improvement in African American SAT and ACT scores. Herlig stated the obvious when he said the state needs world-class programs to educate the workforce of the future. He recommended the state return to tracking students.
Texas NAACP President Gary Bledsoe said his organization recently sent a letter to Gov. Rick Perry asking him to commission a committee to go to Washington to meet with the Obama administration to discuss whether the state and the administration can find common ground. The letter indicated that everyone knows Texas has an unusually large number of persons without health care. It said whether we like it or not we will be paying federal taxes in the future.
Bledsoe bemoaned the fact that Texas has the largest number of uninsured people in the country. Texas ranks 49th of 50 states in educating the public. He said when Perry refused to accept the federal CHIPS money, the resources went to other states. "Texas is in a dangerous place today," Bledsoe believes. As our entire nation is embroiled in economic difficulties, the primary reason that separates Texans from other folks is that Texans are threatened with a future with an unskilled workforce. He called the discrepancies in educational opportunity "incredible."
Bledsoe contends the Legislature seems to continue to give advantages to those who already have advantages while ignoring those who have always been forced to accept less. He said many small and predominantly minority schools don't even meet the state's requirement that they provide college credit classes. He said the Texas NAACP would be watching closely how the governor and Legislature respond to determine whether or not the results of their actions necessitate the organization going to the federal government for redress.