Monday Night Politics kicks off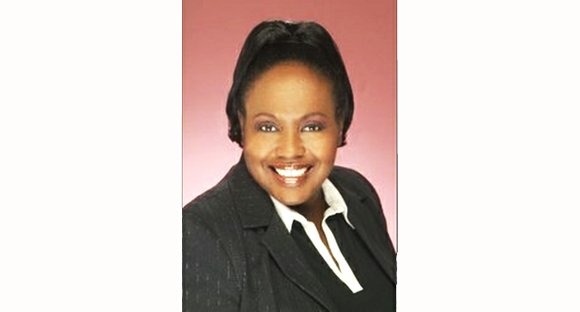 It's that time of year again … time for the Dallas City Council Elections. On May 11, voters will head to the polls to vote for the candidates that they feel will best represent the city.
The Dallas Examiner's Monday Night Politics-Meet the Candidates forums aim to help voters become informed voters. Featuring candidates in various Dallas County districts, they allow the community to hear them talk about why they are the best for City Council or a school district board, then they have an opportunity to ask their own questions to the candidates.
The event is held at the African American Museum at Fair Park in Dallas.
The first week featured candidates running for Dallas City Council Place 7 and Place 8.
The forum started off with Mollie F. Belt, The Dallas Examiner publisher, thanking the audience for participating and mentioning that elections are critical.
"We do not endorse candidates," Belt said. "We believe we should work together to educate and inform voters. City government is one that touches us all. The Dallas Examiner has hosted this forum for the past six years."
The forum started with current Councilwoman Carolyn Davis, who is seeking re-election for Place 7. She was elected to her first term on the Dallas City Council in May 2007 for District 7.
"When I ran for City Council in 2007, I kept my promise and did what I said I was going to do," Davis said. "It's okay to be Black in America and work for the poor. I have been on a number of boards where
I got involved and did something to make a change."
Davis said some of her goals for her zone include providing non-profit housing organizations to build safe and sound single family affordable housing for home ownership, neighborhood preservation and protective zoning, and new jobs for area residents and increased business ownership.
One of the projects Davis discussed was the S.M. Wright Freeway project and its reconstruction. Davis said one of her goals is to give job opportunities to the Black community, specifically men, with this highway renovation project.
"We have to provide jobs for this community," she said. "The S.M. Wright job opportunity program is where we train this community on highway construction. I held meetings with people who want to get involved and learn highway construction. Brothers came around me and told me all we want is an opportunity. We have completely gotten out of this field and we need to get back in it."
Education was also one of her passions.
"A lot of this stuff starts in Austin," she said. "We have to stand up and be a voice in education. Parents need to get involved. Sometimes, if you're a teacher, and you live in Frisco, you're going to see the eye of a child differently if you teach a child in the Dallas Independent School District. The hunger has to be in the belly. The need to serve that child needs to be in the belly. You have to understand where these kids come from. Every junior high and high school campus needs to be a college level-like campus also. I grew up poor and understand that. I don't mind sharing what I know with others."