Monday Night Politics kicks off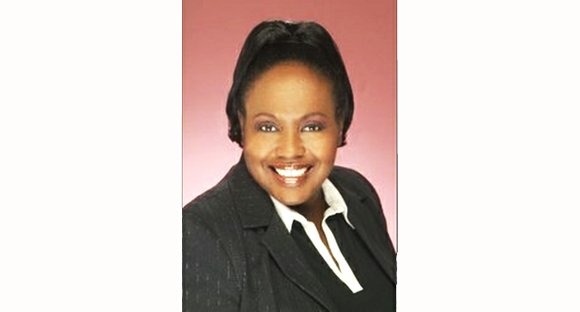 The next candidate that spoke at the forum was Subrina Brenham, a tax professional, who is running for District 8 against incumbent, Tennell Atkins, who was not present. According to Belt, Atkins said he will not be participating in political forums this year.
Brenham said her goals were to enhance the experiences of her constituents in her district.
"My first priority is to give economic development and affordable upscale housing in the area," she said. "I also want to increase employment opportunities in District 8."
When asked what she has done to prepare for the election, Brenham says she stays informed on the issues in her area.
"I do read on the agendas of the city council, I read newspapers, and attend the meetings we have in our neighborhood such as the homeowners meeting to understand the issues affecting our district," Brenham said.
She said she was unhappy when asked about a statement her opponent made about her, referring to Atkins' quote in The Dallas Morning News of him saying, "I don't know her, and I don't want to know her."
"I felt embarrassed," she said. "He's an individual and I'm an individual and we both serve the public. For him to say that and I am one of his constituents and a business owner in his district, that was very unprofessional because he does know me in fact."
Brenham also stated she would like to improve the Highland Hills area, by bringing in some upscale and affordable housing and also said that Highway I-20 and the Bonnie View area where the truck stops are, needed to be cleaned up.
She said she would also like to improve relations with the police in the area.
"People do not trust police in this area and that's what residents tell me," she said.
Brenham concluded by saying many things make her the candidate for District 8.
"My integrity and loyalty to my constituents make me the right candidate," she said. "I want to be the representative for the people in District 8 because I am trustworthy. I want to be where my constituents can come in and keep an open door where they can trust me. Whatever their goals are, I want to be able to fulfill it."
Chief prosecutor for the Dallas County District Attorney's Office, Brandon Birmingham, who is running for the 292nd Judicial District Court in Dallas County in 2014, attended the forum and said it is important to get involved.
"What I deal with is the end result of what these people here are dealing with and that is the quality of life," Birmingham said. "Everybody wants to have a good quality of life. When you talk about the criminal justice system, and how a judge can impact the criminal justice system, they have to be fair to everybody that everybody gets a fair trial. We want to make sure there are programs in place to help people get incorporated back into the community who have had run-ins with the law."