New loan policies fail Black students in college
Freddie Allen | 4/15/2013, 11:43 a.m. | Updated on 4/15/2013, 11:47 a.m.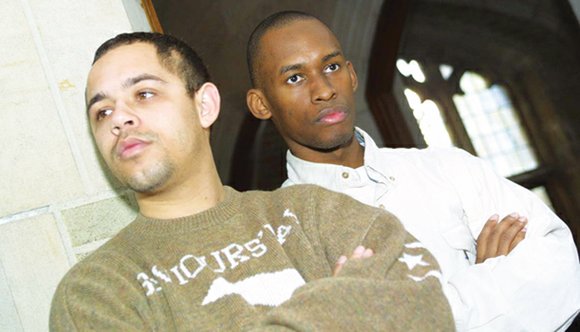 WASHINGTON (NNPA) - Like thousands of Black college students, Bethanie Fisher, a psychology major at Howard University, depended heavily on the Parent Loan for Undergraduate Students program that allows parents to borrow the full amount of college tuition and fees. During the 2007/2008 school year, an estimated 33 percent of undergraduate students that earned degrees at Historically Black Colleges and Universities received Parent PLUS Loans, double the rate of all undergraduate students nationwide.
"My mom, my dad, my aunt and my uncle would all apply every single year," Fisher said.
In August of 2008, Fisher's freshman year at Howard University, her uncle agreed to help her pay tuition.
When he died suddenly of lung cancer at the end of her sophomore year, everything fell apart.
No one else in Fisher's family met the standards for the Parent PLUS Loans and now with stricter rules, her dreams of earning a degree from Howard University or any university are quickly evaporating. After scraping together enough money for a third year at the Washington, D.C., school, Fisher, a Detroit native, ran out of time and money.
Now she must come up with almost $15,000 to pay the balance that she owes, before she can take another class at Howard University. Money that neither her mom nor her father could afford. Fisher estimates that with tuition plus room and board and living expenses, she spent more than $20,000 a year to attend Howard University.
"On paper it says that my mom makes a lot of money," Fisher said. "But who has that much money to spare every single year in a single parent home?"
Fisher is not alone. Thousands of Black college students cobble together scholarships, loans and grants to earn college degrees. As President Obama champions education as the key to America's future on the world stage, critical changes to federal financial aid programs threaten to close the curtain on the academic careers of thousands of Black college students.
In 2011, the Education Department made changes to a number of federal student loan programs in an effort to curb the number of loan defaults that were piling up when parents couldn't pay. When the federal government largely cut out the banks in the student loan process, they also changed the rules for students and parents.
And it is those sudden rules changing that are creating havoc.
Now parents seeking the loans can be disqualified for past defaults, bankruptcies or tax liens within five years of applying for the loan. Parents need a near spotless credit history now, a dream in itself in today's tough economy.
"If you make it harder to get a student loan, if you have families that are less able to pay for a college education, less able to survive, what you're doing is cutting off the future, and you're also putting a particular burden on Historically Black Colleges and Universities," said Mary Frances Berry, professor of American Social Thought and history at the University of Pennsylvania and former Assistant Secretary of Education. "Whoever decided to make these policy changes, they need to sit down and think about how the goals that they have for higher education are absolutely irreconcilable with what they're doing with the budget."