New loan policies fail Black students in college
Freddie Allen | 4/15/2013, 11:43 a.m. | Updated on 4/15/2013, 11:47 a.m.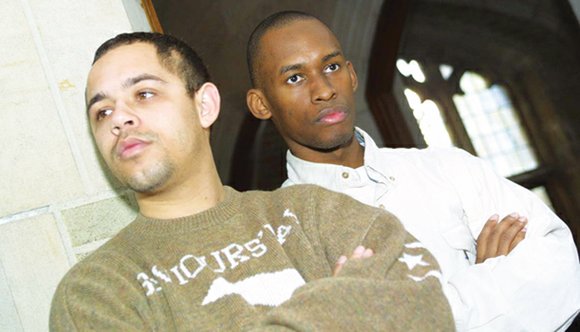 And these changes could not have come at a worse time for HBCUs.
Black colleges also struggle to reconcile dwindling enrollments with their efforts to enrich the lives of their students. Some have been forced to reduce programs and cut staff sizes.
"What we have here is a situation where we're getting sliced at the federal level and we're getting diced at the state level," said Lezli Baskerville, president of the National Association for Equal Opportunity in Higher Education, a member organization representing HBCUs. "Given the federal cuts and the disproportionate loss of wealth, the bursting of the housing bubble which disproportionately impacted African Americans, it signals a calamitous situation."
In September 2012 a group led by William R. Harvey, president of Hampton University and chairman of the president's Board of Advisors on HBCUs, sent a letter to Education Secretary Arne Duncan detailing the disparate impacts the loan changes have had on HBCUs.
"At Benedict College last year, 926 students (30 percent of those who applied) were deemed eligible and received Parent PLUS or FEFL loans totaling $13,567,321. This year, only 237 students (only 9 percent of those who applied) were deemed eligible and received such loans, totaling $3,754,938," Harvey wrote.
The group also challenged the Department of Education's use of extenuating circumstances in determining a student's eligibility for a PLUS Loan.
"There are no more extenuating circumstances than the grossly disproportionately high unemployment rate in the communities from which our students come and DoED's failure to phase in or give notice of the new interpretation and implementation of the regulation regarding evaluating credit history. These actions are actively working against President Obama's goal of having the highest proportion of college graduates in the world by 2020, and the administration's commitment and our nation's dire need to increase the number of African American college graduates," the letter stated.
The Atlanta Journal-Constitution reported last October that "Morehouse College says it will furlough faculty and staff and make other budget cuts because of a drop in enrollment."
Because of the Department of Education's new loan policies, loan rejections jumped from 25 percent to 65 percent at Clark Atlanta University in Atlanta. CAU President Carlton Brown issued a statement saying a 13 percent drop in enrollment forced the school to cut travel and slow the hiring process for new faculty and staff.
Recent changes in the Parent Loan for Undergraduate Students left many students in bad straits like Fisher. The new rules shut out kids that had previously been admitted during the spring semester.
According to Cynthia Warrick, interim president of South Carolina State University in Orangeburg, more than 1,000 students were denied Parent PLUS Loans this academic year, leading to the lowest enrollment numbers in five years at the small school. On a campus of less than 5,000 students, losing that amount affected all aspects of campus life.
"This semester we cut spending and had to layoff employees. We had to tighten our belts," Warrick said.
In October 2012, the school clipped $8 million from their budget.