UT Southwestern health tips for April
Dallas Examiner | 4/15/2013, 2:11 a.m. | Updated on 4/15/2013, 12:09 p.m.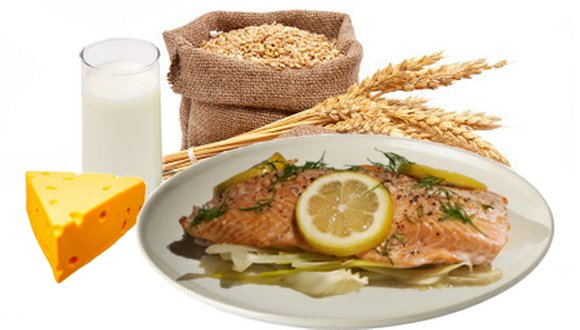 Diagnosing autism
April is National Autism Awareness Month. Autism spectrum disorders cover a wide span of conditions and symptoms, from mild social impairment to severe mental retardation, making a quick definitive diagnosis difficult. Not until 1980 was autism separated by medical experts from childhood schizophrenia or retardation and became an official clinical diagnosis.
Dr. Catherine Karni, a psychiatrist at UT Southwestern Medical Center and medical director of outpatient services at the Center for Pediatric Psychiatry at Children's Medical Center Dallas, said patients often display a distinctive pattern of symptoms rather than just one. The main characteristics include impairments in social interaction, impairments in communication, restricted interests and repetitive behaviors. Unusual sensory interests may also be part of the presentation. Parents are usually the first to notice the unusual behaviors, while pediatricians initially hear their concerns.
The prevalence rate of autism spectrum disorders has consistently increased over the past several years, and in 2012 the Centers for Disease Control and Prevention's official estimate of those affected was 1 in every 88. Early identification and intervention remain extremely important, and the American Academy of Pediatrics now recommends autism-specific screening of all children at 9, 18, 24, and 30 months, as well as at any time children present with delayed language or communication, regression, or when parents voice concerns regarding autism.
"Autism cannot be diagnosed with a simple diagnostic test," Karni said. "Having a team of specialists conduct specific assessments means there is a better chance for children to be diagnosed correctly and for the right treatments to be enacted. Many parents take their child to a pediatrician because the child is not talking. But there are many possibilities for this behavior. Autism is only one.
"If a diagnosis is confirmed, different treatments including applied behavioral analysis, a form of behavioral therapy; speech, physical and occupational therapy; and medications that target specific symptoms can be helpful."
Vitamin D deficiency
Vitamin D is essential for strong bones, but nearly half of kids who are obese don't have sufficient levels of this important nutrient. The risk is even higher for severely obese and minority children.
The high prevalence of the deficiency in severely obese and minority children suggests that targeted screening and treatment guidance is needed, according to a study by researchers at UT Southwestern Medical Center.
"One in every two children with severe obesity is vitamin D deficient, and only about 10 percent of severely obese African-American children are not deficient," says Dr. Christy Turer, Instructor at UT Southwestern Medical Center and a pediatrician at Children's Medical Center Dallas.
Left untreated, it can pose serious health risks that include rickets and osteomalacia, a condition that causes softening of the bones. The deficiency has also been linked to cardiovascular disease, diabetes, and severe asthma.
"While we don't know for sure what causes the deficiency, there are things parents can do to reduce their child's risk," Turer explained.
Helpful changes include limiting television/computer and video game time to less than two hours a day, increasing physical activity to more than two hours a week, and encouraging children to drink two to three cups of low-fat vitamin D-fortified milk every day.