UT Southwestern health tips for April
Dallas Examiner | 4/15/2013, 2:11 a.m. | Updated on 4/15/2013, 12:09 p.m.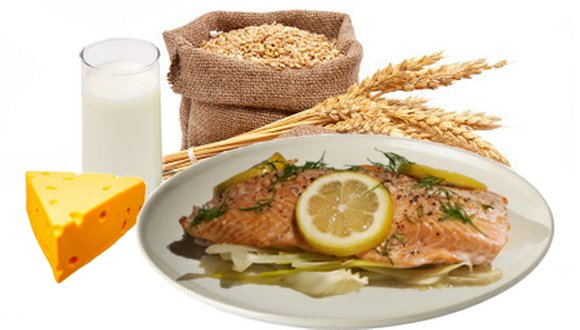 While 600 international units of vitamin D per day is recommended for healthy children, obese children may need more, Turer said. Parents should talk to their pediatrician regarding the appropriate dose. Several types of vitamin D-fortified milk contain as much as 100 international units per 8-ounce glass, as do many fortified orange juices.
Concussion standards
A national neurology group has updated its guidelines for handling concussions to emphasize treating athletes on a case-by-case basis, rather than according to a predetermined scale used for the past 16 years.
The American Academy of Neurology released its new national guidelines in March, underscoring that athletes should be evaluated and assessed for return to play on an individual basis. The revisions did away with the 1997 scale that assigned grades to concussions based on perceived severity.
The revision aligns the group with the National Football League and other amateur, collegiate and professional sports organizations, said Dr. Hunt Batjer, chairman of neurological surgery at UT Southwestern Medical Center. Since 2009, the NFL has mandated that any player suspected of concussion must be removed from play or practice immediately and required clearance by the team physician and an independent neurological consultant before the player returns to action.
"These are the same guidelines in use in the NFL and mandated by law at the high school level in 42 states and the District of Columbia," stated Batjer, who co-chairs the NFL's Head, Neck and Spine Committee. "Any athlete suspected of getting a concussion during play must stop playing and cannot return until cleared by an independent medical professional."
Texas is among the states requiring a physician's signed release before a high-school student with a suspected concussion can return to activity. More high school teams, especially football, also now require players to take 30-minute computerized tests to establish cognitive baselines, Batjer said.
A baseline neuropsychological test done in the preseason is a useful element that can be incorporated into return-to-play standards, Batjer says.
Between 1.6 million and 3.8 million athletes in the U.S. sustain a concussion each year, according to the AAN. The risk is greatest in football for young men and in soccer and basketball for young women.
Visit http://www.utswmedicine.org to learn more about UT Southwestern's clinical services.