The Exonerator
DA Watkins says its all about serving the community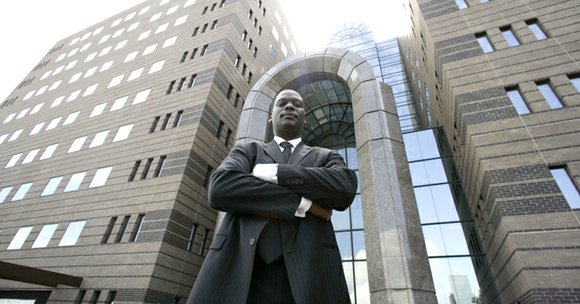 The Dallas Examiner
Despite all the negative publicity Dallas County District Attorney Craig Watkins is facing today, he continues to fight for justice.
Watkins was held in contempt of court last month for not testifying in a case involving prosecutorial misconduct by him.
The allegations charge that Watkins indicted Al Hill III on mortgage fraud charges as a favor to a friend and supporter of his, Lisa Blue.
Even though a special prosecutor is working on this case, Watkins continues to work for the people of Dallas County. He is running for re-election for the Dallas County district attorney position in 2014.
He is the first African American elected to that position in Texas back in 2006. As district attorney for Dallas County, he has a 99.4 percent felony conviction rate.
Watkins said he is passionate about his job and city because he grew up here in Dallas and witnessed injustice happen to minorities. He wanted to make a change.
"I grew up in Dallas and witnessed a lot of things as it is related to criminal justice system. And even though I wasn't conscious at the time, but when I got older, I figured if I ever had an opportunity to change the way things are, then I would use whatever power I have to make it right," Watkins said.
During his term in office, he has used innovative strategies that include DNA testing to make sure the right people are behind bars. His Conviction Integrity Unit has reviewed more than 300 cases and helped free 33 wrongly convicted inmates. He formed a partnership with the Innocence Project of Texas, a non-profit that works to overturn wrongful convictions.
"Science has played a big part and we are getting to a point where we have used that as a tool to determine if a person is guilty or innocent," he said. "But we still have that issue where we have people in positions of power that make decisions based upon things that really don't matter and until we can get past that, we will forever have these problems. Thank God for DNA."
Watkins said he believes he has created safer communities for Dallas County families and businesses.
According to his office, Watkins has implemented innovative programs, ranging from utilizing new DNA technology to catching repeat offenders to establishing gang prevention units, in order to help reduce the crime rate in Dallas.
"I want to run again for this position because I have done it for eight years and over those eight years I pretty much defined what it means to be a prosecutor," he said. "There is so much more to come and I think if the voters decide that they want me to be DA for another four years, they will be excited and pleasantly surprised about some of the things I never talked about and that I am going to do if I am given the opportunity to serve another term as district attorney for Dallas County."
Watkins said the biggest goal he wants to work on is the Racial Justice Act. This law would allow death-row inmates and defendants facing the death penalty to use statewide statistics to prove that racial bias played a significant role in them facing the death penalty.