Pell Grant changes slow graduation rates
Maya Rhodan | 4/22/2013, 12:04 p.m.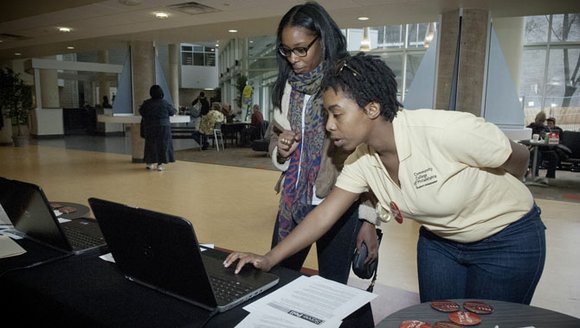 WASHINGTON (NNPA) – In many ways, the route Bonita Rex took to college is not unusual. After graduating from high school in 2007, family issues forced her to delay enrolling in college. Two years later, thanks to Pell Grants and an improved family situation, she enrolled in the Community College of Philadelphia with a focus on general studies in cultural science and technology.
After Rex earns an associate degree while holding down two part-time jobs, she plans to complete requirements for a bachelor's degree at California State University.
But recent changes made to Pell Grants has Rex, 24, worried that she might not be able to complete her bachelor's degree at California State University or anywhere else.
The Pell Grant program nearly doubled from assisting about 5 million students in 2009 to 9.4 million students in 2012. The program, which provides low-income students with financial aid they do not have to repay, was projected to face an $18.3 billion shortfall during 2012-2013 academic year because of an increase in need.
In an effort to maintain the maximum grant of $5,550 per academic year, Congress opted to eliminate four qualifications for the program, making an estimated 145,000 students suddenly ineligible for funds. In addition, students are no longer eligible to receive their Pell Grants during the summer semester.
During the 2012-2013 school year, if a student did not have a high school diploma or GED, had a family income of more than $23,000, needed less than 10 percent of the maximum award, or had received a grant for longer than 12 semesters, they were no longer able to receive Pell funds.
"Twelve semesters is kind of slim," Rex says. "It's unfair. They're forcing non-traditional students to rush through our courses so that we have enough money to last through an associate's, bachelor's and potentially a master's."
After this year, Rex will have completed nine semesters on her Pell Grant, leaving only three to lead her through her studies at her dream school of California State University where she wants to study to become a dietician.
The 1,200 community colleges across the U.S. educate about 8 million students every year, representing almost half of all undergraduate students, according to the National Center for Education Statistics. Of the nearly 40,000 students enrolled at the Community College of Philadelphia, 56.7 percent are Black. Nationally, 32 percent of community college students are African American.
About 92 percent of Black students received financial aid during the 2007-2008 school year, 80 percent of that came in the form of grants. Blacks received $4.5 billion in Pell Grant funds during the 2008-2009 school year.
A 2010 Journal of Blacks in Higher Education special report titled "Pell Grants: The Cornerstone of African-American Higher Education" stated, "The importance of the federal Pell Grant program cannot be overemphasized. This federal grant program for low-income students is the lifeblood for hundreds of thousands of African Americans seeking higher education. Without this important program, many Black students would not be able to enroll in higher education. Hundreds of thousands of other Blacks would have to go deeper into debt or hold down a job while attending college if it were not for the Pell Grant program."