Pell Grant changes slow graduation rates
Maya Rhodan | 4/22/2013, 12:04 p.m.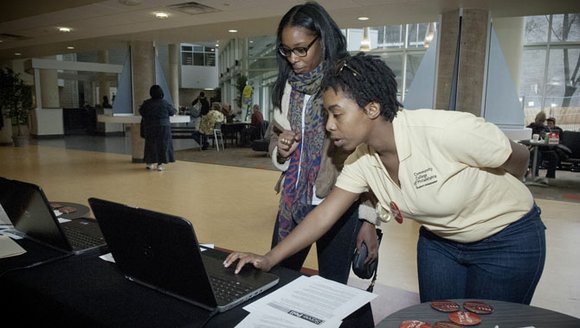 Lezli Baskerville, president of the National Association for Equal Opportunity in Higher Education based in Washington, D.C., says the changes to the financial aid programs that have occurred throughout the past year do not align with the president's plan to have the majority of Americans college-educated by 2020.
"The cumulative impact of the aforementioned within the past year has been nothing short of catastrophic," Baskerville said via email. "As the colleges and universities were developing innovative ways of addressing the challenges created by [the] Great Recession and the economic and financial challenges of the day, they were hit by what I call a 'quintuple whammy,' including shifts in the Pell Grant program."
Historically Black Colleges and Universities are also feeling the pressure of the changes.
This year, President Barack Obama set a goal of having the majority of Americans college educated by 2020. To meet that goal, HBCUs will need to increase the number of students they graduate per year from 35,000 to more than 57,000 by 2020.
"To reach the goals, approximately 8 million more Americans must attain a 2- or 4-year degree, roughly 2 million more African Americans, 167,000 of whom must graduate from HBCUs," Baskerville said. "They cannot do this without an overhaul of the student financial aid system to invest more equitable and efficiently in expanding excellence, access, success and diversity in higher education."
In 2010, according to the National Center for Education Statistics, 45 percent of Black students enrolled in an institution of higher education had parents with a high school diploma or less. Studies also show that a large number of HBCU students are from low-income families.
In 2008, more than 155,000 students at HBCUs received federal Pell Grants ‒ just 10,000 more than the number of those now deemed ineligible for the grants under the new qualifications.
More than half of African American professionals are graduates of Historically Black Colleges and Universities. According to a report by the Journal of Blacks in Higher Education, the majority of HBCUs have student bodies where more than two-thirds of those enrolled are eligible for Pell Grants.
"In spite of these challenges, HBCUs and [Primarily Black Institutions] continue to do the lion's share of educating low-income, first generation, African American and diverse other students in STEM, health processions, teaching professions and environmental profession," Baskerville added.
According to a study by the United Negro College Fund's Patterson Research Institute, 46 percent of HBCU students come from families with incomes lower than $36,000 and an average of half of all students qualify for Pell Grants.
All but a handful of HBCUs are in the South and that region is also taking a beating.
Schools across the Deep South have also experienced a decline in enrollment this year, which the University of Alabama Education Policy Center attributes to the eliminations made to the Pell Grant program.
In three of the most uneducated and impoverished states in the nation ‒ Alabama, Arkansas and Mississippi ‒ just under 250,000 students were awarded Pell Grants to attend public colleges and universities in the 2010-2011 school year.