The Boston Marathon's media frenzy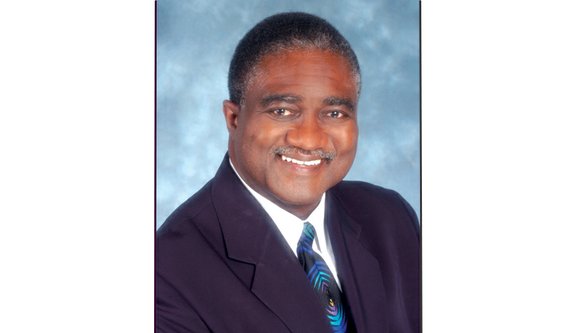 The Boston Marathon's media frenzy
By GEORGE E. CURRY
(NNPA) – I am a certified news junkie, but even I had to step away from the oversaturated media coverage of the Boston Marathon bombings. Anyone who has covered crimes on a smaller scale than the twin explosions in Boston knows that investigators don't have instant answers for everything and it's ridiculous to think that in a frenzied atmosphere, accurate information will be available in abundance. But that did not prevent news outlets and social media from rushing to be first rather than calmly waiting to be accurate.
The result was a string of embarrassing mistakes that did little to comfort a nation on edge, a nation that still hadn't gotten over the shock of the Sandy Hook Elementary School massacre in Newtown, Conn.
Of course, this is not to suggest that everything reported by the media was wrong. The news media helped disseminate photos of the two bombing suspect that eventually led to their being identified. The media was able to pass along instructions for people to remain in their homes until the suspects were captured. And most of us learned what had happened in Boston by watching television, going to the Internet or social media.
Ironically, on the day the Pulitzer Prizes honoring excellence in journalism were announced – The Denver Post won the award for breaking news for its coverage of a mass shooting in a movie theater in Aurora, Colo., that left 12 dead and 58 injured – news outlets were making major blunders while covering the Boston bombings.
Among the most egregious:
• The New York Post gave an inflated death count, saying there were "at least 12 dead." At the time, three people had been killed.
• The Wall Street Journal reported that police had discovered five additional explosive devices in addition to the two that been discovered, a statement that was later retracted.
• In what it called a "world-beating scoop," the New York Post reported that a Saudi national was a suspect in the case when, in fact, he was a witness and a victim.
• At 1:45 p.m. on Wednesday, April 17, John King reported on CNN that a suspect had been taken into custody. That was false.
• King also erred when he reported last Wednesday: "I want to be very careful about this, because people get very sensitive when you say these things. I was told by one of these sources who is a law enforcement official that this is a dark-skinned male."
PBS anchor Gwen Ifill tweeted, "disturbing that it's okay for TV to ID a Boston bombing suspect as a 'dark skinned individual.'"
King's description of the so-called suspect sparked a lively discussion on the National Association of Black Journalists Listserve.
Askia Muhammad, a columnist and radio host, wrote, "How did they know that sand n*er was a suspect? He must have been wearing a towel on his head."
Roger Witherspoon, a veteran journalist and public relations executive, said: "Well, now that the FBI has released photos of the two men who apparently carried the bombs, I'm puzzled. Perhaps there's a problem with the contrast on my TV, but they don't look dark skinned to me."