Pursuing your dreams despite a lifelong medical condition
Family Features | 4/29/2013, 9:59 a.m. | Updated on 4/29/2013, 6:45 p.m.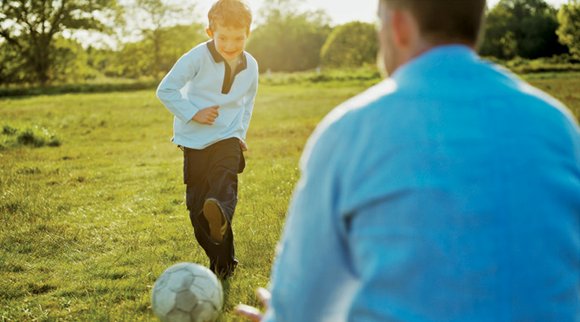 Family Features
When Donna Schlacht's son, Carl, was diagnosed with primary immunodeficiency at age 1, she resolved to not let Carl see his disorder as a barrier to pursuing his dreams. Today, Carl is a professional Supercross racer, and is helping to launch the I am a ChamPIon campaign to inspire others to achieve their goals despite the challenges of living with PI.
PI is a condition that can have a dramatic impact on a person's ability to participate in daily activities due to a weakened immune system that leaves him or her susceptible to common infections and germs, and consequently, secondary complications that can be severe. And for parents of children diagnosed with PI, one of the biggest challenges can be showing their children that they can lead active lives despite having this serious medical condition.
"Carl took an interest in Supercross racing at a very young age," Donna said. "He got his first four-wheeler when he was 3 years old, and his first dirt bike when he was 6. Although it terrified me when he began doing jumps and flying through the air, I didn't want to limit him. I still continue to worry about Carl getting sick or hurt while on the road, but I would never discourage him from doing what he loves and competing in Supercross."
Besides making sure Carl had an active childhood, Donna also:

Learned as much about the condition as possible so that she could be an active and informed participant in Carl's treatment plan. Information on PI can be found from the leading PI patient advocate groups in the U.S., the Immune Deficiency Foundation, at http://www.primaryimmune.org, and the Jeffrey Modell Foundation, at http://www.info4pi.org.
Asked Carl's health care team questions so that she could be confident in the diagnosis and treatment options recommended. A list of common questions to guide the conversation with your health care provider at http://www.treatingPI.com.
Followed her instincts. If something didn't seem right she took Carl to get checked out. With PI it is important to identify any sickness or infection early to get the proper treatment.
Signs and symptoms
The Jeffrey Modell Foundation has identified 10 general warning signs of PI in children:
• Four or more new ear infections within 1 year.
• Two or more serious sinus infections within 1 year.
• Two or more months on antibiotics with little effect.
• Two or more pneumonias within one year.
• Failure of an infant to gain weight or grow normally.
• Recurrent, deep skin or organ abscesses.
• Persistent thrush in mouth or fungal infection on skin.
• Need for intravenous antibiotics to clear infections.
• Two or more deep-seated infections including septicemia.
• A family history of PI.
To learn more about Carl, PI, or to post your success story to inspire others who may be living with the condition, visit http:///www.IamaChamPIon.com. The I am a ChamPIon campaign is sponsored by CSL Behring.