Time to get smart on crime … to save our families, future
Benjamin Todd Jealous | 4/29/2013, 9:34 a.m. | Updated on 4/29/2013, 6:39 p.m.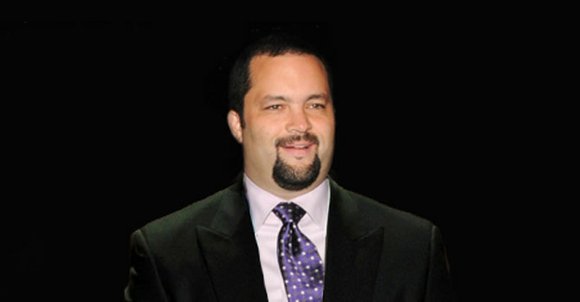 (NAACP) – The United States has 5 percent of the world's people but 25 percent of the world's prisoners. For the sake of our families and future we must do better.
Our nation leads the world in the incarceration of our own citizens, both on a per capita basis and in terms of total prison population. The problem stems from the decades-old "tough on crime" policies from the Nixon/Reagan era. We are stuck in a failed "tough on crime" mind-state that is characterized by converting low-level drug addicts into hardened criminals by repeatedly locking them up when they should be sent to rehab for drug treatment.
More than 500,000 of the 2.3 million people behind bars in the U.S. are incarcerated for nothing more than a non-violent drug offense. And over 40 percent of them are people of color. Although rates of drug use and selling are comparable across racial and ethnic lines, Blacks and Latinos are far more likely to be criminalized for drug law violations than Whites. One in 9 Black children has an incarcerated parent, compared to 1 in 28 Latino children and 1 in 57 White children.
This failed approach to criminal justice has both a direct and indirect impact on our children. Immediately, many children are faced with foster care as their parent is locked away for a non-violent drug offense. In our report, "Misplaced Priorities: Over Incarcerate, Under Educate," we found that situations like this lead to achievement gaps as early as grade school in communities that have high incarceration rates. The report also shows that mass incarceration siphons funds from our schools, leading to skyrocketing public education costs for students hoping to attend college.
There is no question that violent criminals must be locked up. Unfortunately, the "tough on crime" strategy of the last four decades has become a dangerous distraction for law enforcement, diverting attention and resources away from violent offenders and onto non-violent acts that require counseling, not incarceration.
The fact is that so-called "tough on crime" policies have failed our nation and its families. It is time to move to "smart on crime" policies that reduce sentences for drug offenses – most notably mandatory minimum sentences – and focus on rehabilitation and prevention rather than punishment. Encouragingly, this kind of reform is being sought on the state, local and national levels.
In the United States Senate, Chairman of Judiciary Committee Sen. Patrick Leahy, D-Vt., and Sen. Rand Paul, R-Ky., have introduced the Justice Safety Valve Act of 2013. The bill would allow federal judges to bypass federal mandatory minimum sentences when the sentence does not fit the crime. It is encouraging to see a bipartisan effort on criminal justice reform, based on the notion that mass incarceration is draining state budgets and national prison capacities.
Meanwhile, President Obama released his budget proposal this week and called for the largest increase in drug treatment and prevention funding in at least a decade. This is a promising sign that key players in the White House are looking at drug addiction as a public health issue, instead of an issue of crime and punishment.