Focus on poverty, not the middle class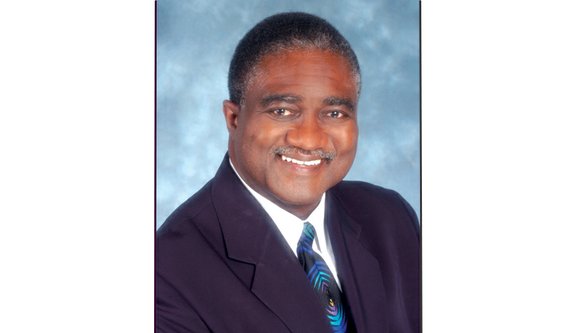 (NNPA) – Several of us were sharing our views on radio Sunday night with Gary Byrd when my friend and colleague Cash Michaels urged us to remember that Dr. Martin Luther King Jr. was assassinated while organizing poor people.
This is a good time to remember that as President Obama seeks ways to strengthen the middle class and civil rights leaders focus on celebrating the 50th anniversary of the Aug. 28, 1963, March on Washington.
The idea of organizing a Poor People's Campaign was discussed during a Nov. 27-31, 1967, Southern Christian Leadership Conference planning session in Frogmore, S.C. With the nation's attention focused on the Vietnam War, King wanted to redirect the conversation to what the Bible calls the least among us by focusing on jobs and income.
King's idea was to bring poor people from all over the country to Washington, D.C., in order to put a face on the suffering of people. While still firmly committed to nonviolence, his plan was for a dramatic presence that would disrupt traffic and shut down the nation's capital.
"We ought to come in mule carts, in old trucks, any kind of transportation people can get their hands on. People ought to come to Washington, sit down if necessary in the middle of the streets and say, 'We are here; we are poor; we don't have any money; you have made us this way,'" King said. "And we've come to stay until you do something about it."
Just as his close advisers had urged him not to give his I Have a Dream Speech in 1963, variations that they had heard earlier, most of King's inner circle disagreed with his decision to embark on a Poor People's Campaign.
Children activists and former civil rights attorney Marian Wright Edelman recalled in her book, Unfinished Business, "William Rutherford, who had organized the Friends of SCLC in Europe in 1966 and was appointed executive director of SCLC during the summer of 1967, declared that, 'basically almost no one on the staff thought that the next priority, the next major movement, should be focused on poor people or the question of poverty in America.' At the time James Bevel wanted to remain focused on combating slums in northern cities, Hosea Williams promoted voter registration campaigns in the South, Jesse Jackson wanted to continue to develop Operation Breadbasket, and Andrew Young worried that SCLC's budget of under a million dollars necessitated smaller campaigns in the South."
But King forged ahead, calling for $30 billion to be spent on anti-poverty measures, employment and housing construction. King was helping organize garbage workers in Memphis when he was assassinated. Ralph D. Abernathy, his successor and close friend, continued with plans for the Poor People's Campaign.
Instead of the militant protest King had envisioned, however, the highlight of the Poor People's March to Washington was not shutting down the capital, but the erection of Resurrection City, a collection of tents pitched in D.C. Various executive agencies were lobbied on behalf of the poor and leaders called for an Economic Bill of Rights. The shantytown was disbanded after six weeks.