Francis Ray: The life, work of a best-selling author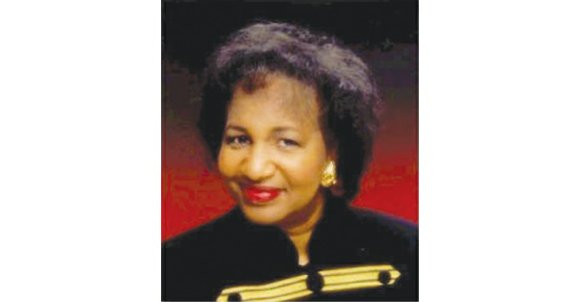 In December 1991, Francis Radford Ray was a promising writer wanting to be published. At the same time, Leticia Peoples was also an up-and-coming writer wanting to be published, but neither could find a publisher. Peoples then launched Odyssey Press, an African American small press in Maryland and signed Radford as her first writer. This began the flourishing career of a New York Times and U.S.A Today best-selling author.
The youngest of five children, she was born as Francis Radford on July 20, 1944, in Richland, Texas. After graduating from Corsicana High School, as part of the second class of African American graduates, she earned a Bachelor of Science degree in nursing from Texas Woman's University.
In 1967, she married William Henry Ray. The two had one child, Michelle.
Affectionately called "Nurse Ray" by teachers and students, she served as a pediatric nurse practitioner in the Dallas Independent School District for over 40 years. Alongside her practice in the school district, she authored over 50 books. Her first book, Fallen Angel, was published in 1991 by Odyssey Press. After the press closed, she was one of the first authors to be published as part of Kensington Publishing's African American imprint, Arabesque. During that time, she wrote Sarah's Miracle, which was adapted into a stage play, and Incognito, which was developed into a movie in 1999.
In 1995, Ray partnered with Emma Rodgers, former Black Images Book Bazaar owner, and her business partner, Ashira Tosihwe, to create Romance Slam Jam. It began in Dallas as a small, evening social event to connect African American romance readers and writers, but soon blossomed into one of the largest genre specific African American conferences.
"It's gone from seven authors and 25 readers, in half of the day to something that extends over three days with over 700 people coming from all over," Osborne said. The next Romance Slam Jam Conference will be held in New Orleans, La., from May 7 to May 11. "They will pay tribute to Francis, not just for her work, but as a founding member. It's an opportunity to be honored by her own."
Gwendolyn Osborne, senior reviewer at The Romance Reader and associate editor for Black Issues Book Review, has reviewed Ray's work professionally and said she has read her work personally for pleasure.
"She was into families, personally and as an author," Osborne said. "She was a nurse. She was a healer. Her books had that impact."
In fact, she established the Turning Point Legal Fund after writing her 2001 book, The Turning Point. As she researched the issue of domestic violence, she was moved to create the fund to assist women who are victims of domestic violence with their legal expenses. The fund is managed by The Family Place, a women's and children's shelter.
Ray's work consistently made The New York Times bestseller list during her writing career as well as the Blackboard, Black Expressions Book Club and Essence bestsellers list. She is the recipient of many awards such as Borders 2008 Bestselling Multicultural Romance Award for Nobody but You, Written's 2010 Readers Choice Book of the Year for If You Were My Man, the EMMA award, and Romantic Times' 2008 Reviewers' Choice Award for Not Even if You Begged.