Francis Ray: The life, work of a best-selling author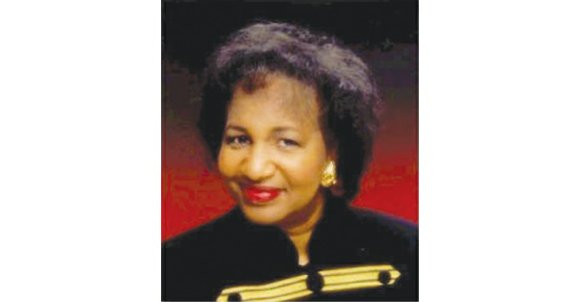 "She had a sense of humor that came through in her work, but above all else, was her sense of humor, and strong sense of family, and the inherent
goodness in Black people," Osborne said.
Of Ray's work, Osborne listed two as her most favorite pieces.
"Sarah's Miracle," she said was one of them. "It's a Christmas story. It's a story I read every year because it's such a touching story."
The other was A Matter of Trust that tells the story of a woman with an interesting pair of shoes.
"Courtney Love, the singer, was in a magazine and the shoes she wore had a lock on them. [Ray] thought it was really cute and made sure her character had those shoes with a lock on them."
Since her first book was published, she has written 50 novels.
She was twice nominated for TWU's Distinguished Alumna award and delivered the winter commencement address in 2010. Of her many awards and accolades, Ray was particularly proud of her Yard of the Month award from her homeowner's association.
On July 2, Ray passed after a long struggle with health issues.
The family requests that in lieu of flowers, donations may be made to The Family Place, P.O. Box 7999, Dallas, TX 75209. In the memo section of the check, please write: Turning Point Legal Fund – Southern Sector.
"What Francis wanted was to show the breadth of who we are," Osborne expressed. "She told me once that she wanted to dispel the stereotypes; that we don't all come from broken homes."