Morial calls for new Civil Rights Movement
George Curry | 8/5/2013, 1:28 p.m. | Updated on 8/5/2013, 1:35 p.m.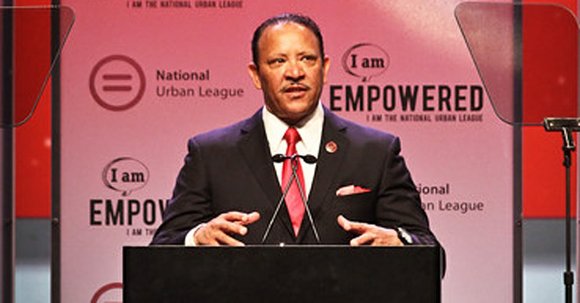 He noted, "On behalf of the National Urban League and Urban League Movement, many of us have joined the leaders of the NAACP, National Action Network, the Black Women's Roundtable, La Raza, and others in calling on and commending the Department of Justice for pursuing a federal criminal civil rights investigation in an effort to determine whether any federal laws were violated by George Zimmerman in connection with the death of Trayvon Martin. Stand Your Ground laws – and those similar to them – must be reviewed and rejected."
Some conservative commentators have accused civil rights leaders of being concerned when Martin was killed by a George Zimmerman, who has White and Latino lineage, but not when Blacks kill other Blacks.
Conservative television host Bill O'Reilly said, "It was wrong for Zimmerman to confront Martin based on his appearance. But the culture that we have in this country does lead to criminal profiling because young Black American men are so often involved in crime."
He also said, "When was the last time you saw a public service ad telling young Black girls to avoid becoming pregnant? Has President Obama done such an ad? How about [Jesse] Jackson or [Al] Sharpton? Has the Congressional Black Caucus demanded an ad like that? How about the PC pundits who work for NBC News?"
O'Reilly continued, "White people don't force Black people to have babies out of wedlock. That's a personal decision. A decision that has devastated millions of children and led to disaster, both socially and economically."
Morial said conservatives are misstating the facts.
"I am outraged when Black teens kill Black teens or when gangbangers take the lives of another gangbanger and all too often, innocent bystanders. I am outraged at the violence that has taken far too many of our nameless, faceless and now forgotten young people … whether in Philadelphia, Chicago, Baltimore, New Orleans or any other city," he stated.
"I am outraged by underachievement and low test scores … by parents that won't live up to their responsibilities. So, for anyone who says we have no concern about what's happening in our communities every day, they are not in our churches to hear our prayers. They are not in our community meetings to hear our conversations and see us working toward solutions. They are not in our kitchens to feel the anguish and the pain when yet another one of our loved ones is senselessly taken from us," said Morial, with his voice dripping with emotion. "They are not part of this organization or others that work on a daily basis to impact the legislation that perpetuates inequality, or to develop the programs that ensure our children are ready for college and careers, or to work with those whom society has flippantly discarded and denied a second chance. Quite simply, they are not there. However, we invite them along this journey with us should they ever choose to trade in uninformed criticism for constructive action."