A testimony of faith and survival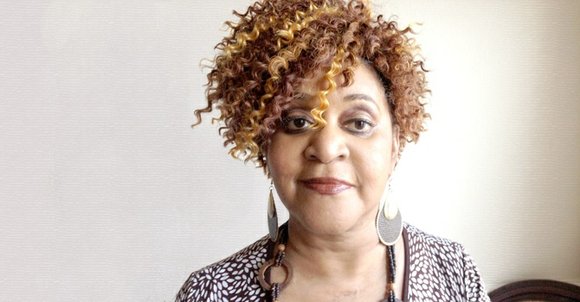 The Dallas Examiner
Sharman Marshall-Burks had been a hard-working single-parent for many years before she married her current husband in 2007. At age 49, she thought being a new bride would be the focus of the new chapter in her life. However, a couple of months later, she noticed that she gained close to 14 pounds in one week. Startled by the sudden weight increase, she called her doctor for an appointment.
"In all, I gained 24 pounds of fluid," Marshall-Burks recalled.
She had been concerned for a while when she noticed her energy had been gradually decreasing.
"I would say I'm feeling tired," she explained. "If I sit up too quickly I would get dizzy. The doctor would always test me for lupus and never found anything. You know lupus is hard to detect. And I had this rash on my elbows and my side. The doctor looked at it and gave me some cream. It didn't go away."
During her appointment, her doctor did a biopsy on her kidney and diagnosed her with nephrotic syndrome, a kidney disorder that causes swelling in the face, abdomen, arms, legs, and especially the hands and feet. It is often caused by an underlying disease and can eventually lead to kidney damage, according to the National Institution of Health.
Finally, a diagnosis
After about six months of treatment, her symptoms of nephrotic syndrome went away, but returned in another six months. Her doctor had another kidney biopsy as well as a skin graft of the rash on her side. This time, he determined there were enough factors to diagnose her with lupus.
Her doctor immediately changed her treatment plan, which included many medications commonly used to treat patients with lupus – which sometimes comes with a list of side effects. However, the disease continued to progress.
"Right after that I became bed-ridden. My muscles were really weak."
With all of the bedrooms upstairs, her husband or son had to help her up and down the stairs. Her husband put a microwave and refrigerator in their bedroom so she could be as independent as possible while he was at work. Suddenly, just keeping her balance became a difficult task.
"I was sitting on the side of the bed and I fell off the bed. I mean, I was just sitting there and I fell off," she explained, still slightly stunned by the progression of the disease. "That's how this disease really cripples you."
Hearing her body hit the floor, her husband ran to her assistance.
She said there were many times she felt well enough to venture out and take care of tasks that were – not long ago – a regular part of her daily routine. But once she tried to carry out those tasks, her body would not cooperate.
"My mind said, 'Oh I can do this.' So I had my son take me out. And we were going to the store. And when I lifted my leg to get up on the curb, I fell. I couldn't even lift my leg," she reflected with laughter. "And it was so funny … but it wasn't funny at the time."