A testimony of faith and survival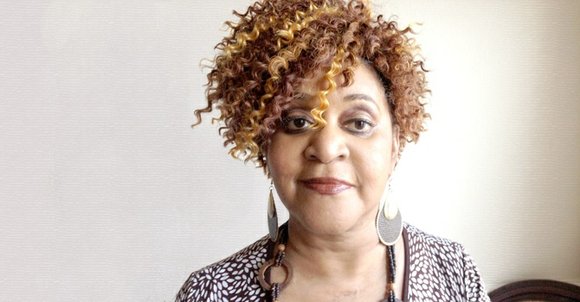 From bad to worse
Her body grew weaker, signaling that her kidneys were shutting down. One morning, she woke up with alarming symptoms.
"I couldn't even breathe," she remembered. "I couldn't even move. I woke up one morning, I said 'Baby, something's wrong.' And so, I went to the emergency room. And that's when they said, 'We're going to have to put you on dialysis.' I know he didn't want to do it. I was just married. But that's what I had to do. What else are you going do? I mean, I know some people don't want it and they fight it, but I wanted to live."
Dialysis was not an overnight cure.
"I was in intensive care for about two months. And I could hear them over me, working on me. I couldn't get out the bed. They had to bathe me. They put a trachea in me. My blood cell count was real low. That was my worst symptom. That was the scariest part because they thought I was going to die," she said as tears flowed down her cheeks – partially reflecting on the agony of that moment and partially rejoicing in the journey that lay ahead.
"That was the hardest part – being in the hospital for that long and just being helpless. Knowing you couldn't do anything on your own," she confessed. "I couldn't talk. I would push the button for them to come in the room, and they would say 'What is it?' but I couldn't talk."
She stated that the nurses would watch her to get clues on what she was trying to communicate to them. Eventually they brought her a computer that helped her communicate with them.
Dialysis had its share of side effects as well, but she was determined to deal with them along with her lupus flare-ups. She began to develop painful knots in her arms that formed bruises around them. Her doctor struggled to get Marshall-Burks lupus under control so she could be placed on the list for a kidney donor.
Despite the many challenges, old and new, she remained in good spirits. She stayed positive and strong through her faith in God.
While recovering, she was transferred to a rehabilitation facility. She said she was very thankful for her husband who stuck by her side and carried on with the things she was not able to do. While in rehab, her husband found a house very similar to the one they had been looking at before they were married. As another school year began, she was not able to see her son off to college or attend his orientation, so her husband went.
When she left rehab, her doctor placed her on a restrictive diet and gave her a list of food and drinks she could and could not have. She still could not drive and had to rely on friends to drive her to and from her many treatments and doctors' appointments. But she was now healthy enough to receive a new kidney. However, her son was not a match. Her birthmother and her husband had diabetes, therefore could not give her a kidney. So, she would have to wait for a donor kidney.