A testimony of faith and survival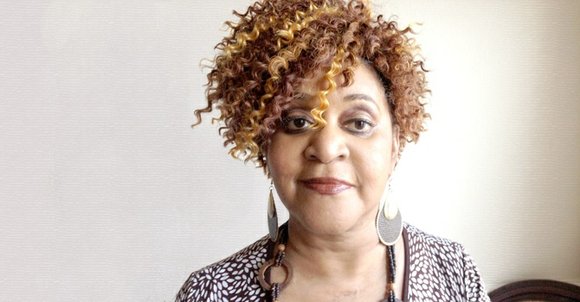 While looking at the house that her husband found, the woman doing the showing introduced her to a website that would allow her to work from home. She applied and began after her dialysis treatments. She also became a consultant for Mary Kay Cosmetics because she could work from home and set her own hours.
"I always wanted a business. So I said, this business, Mary Kay, really does enlighten people's lives. You know you never know what another woman is going through. You always should be encouraging. I'm right here now having a business what I want to do," she said.
It wasn't long before she and her husband moved into their new home, which she said was not only perfect for them, but already had a second phone line that she would need for her new job.
Hurry up and wait
In 2011, during a regular workday, her cellphone began to ring repeatedly. But she couldn't answer it because her phone-job required her to stay on her headset.
"It just kept ringing. Something told me to just get off the phone and go see what's happening. It was my husband trying to reach me. Everybody had been trying to reach me," she remembered him saying, "'Baby you gotta call this number. They have a kidney.' And your life just kind of flashes, because you're scared in a sense, but you're not going to turn that down."
A 29-year-old man had a stroke and died. He was an organ donor and he initially appeared to be a match for her. If she was a good match for his kidney, she had to be ready for surgery as soon as it arrived. In the meantime, she had to take more tests to be sure she was a good candidate. She dropped everything and rushed to the hospital with her husband.
"Our lives just stopped because we were waiting on it," Marshall-Burks said. "I had to go to a lab. They did a test. The lady said 'Go home, we'll call you because the kidney probably won't get here until tonight.' So me and my husband, we sit and we wait and we wait on the phone to ring. Finally she calls us and she said, 'Okay I know you're waiting, so I'm just calling to let you know; the kidney is still not here.'
They continued to wait throughout the night. Then finally, the phone rang again.
"When the kidney came in they called me about 6 o'clock in the morning. She said, 'Now we gotta run some more test,' because they gotta run test on that kidney to make sure that it matches up. And I say, 'What are my chances?' Because, just because they have a kidney and they say that you may be a match, that doesn't mean it's going to match up at the end. She said, 'Oh, you got like an 18 percent chance.' So, I'm like, 'Oh well, I'm not going nowhere.'"
A little over 30 minutes later she received another call, letting her know that the kidney was a good match and she needed to come in immediately for the surgery.