Voting Rights Act and Texas
Diane Xavier | 8/9/2013, 7:03 a.m. | Updated on 8/12/2013, 1:07 p.m.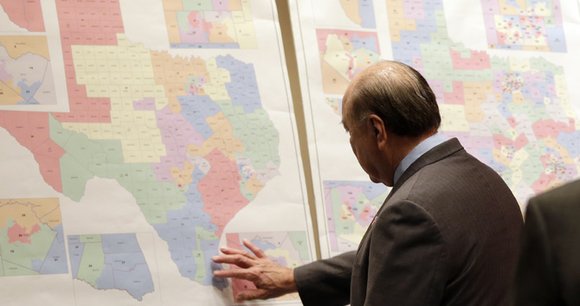 The Dallas Examiner
Local politicians in North Texas are happy with the recent decision by the U.S. Department of Justice to pursue legal action against the state of Texas, requiring the state to receive preclearance before making any changes to its voting laws.
Rep. Eric Johnson, D-Dallas, said he applauds U.S. Attorney General Eric Holder for taking this action against the state after the U.S. Supreme Court struck down Section 4 of the Voting Rights Act of 1965.
"I was really excited and happy that the Department of Justice intervened when the Shelby County v. Holder decision was handed down because certain places, like Texas, the Voting Rights Act are under attack," Johnson said. "The right to vote is the cornerstone of any democracy. It is the most important right we have as Americans no matter what race or color we are. It's critical the way our democracy functions."
According to Johnson, the 2011 redistricting maps approved by the Texas Legislature, along with the state's voter photo ID laws, discriminate against minorities, the poor and senior citizens.
"All you need to know is that something was wrong in redistricting," he said. "The congressional seats that were gained and added that Texas picked up as a result of our population growth did not reflect that growth in the Hispanic and African American populations. In other words, we got more Congressional representation because of our population growth but those seats did not reflect the reason our population increased which was due to the growth of the minority populations."
From 2000 to 2010, the population in Texas grew about 5.2 million people, according to the 2010 census. Johnson said of the 5.2 million new residents, 2.8 million people were of Hispanic descent.
"Over half of that growth came from the Hispanic community," Johnson said. "In essence, those Congressional seats were gerrymandered by the Republican majority in the Legislature to reflect the desires of the Republican Party in Texas to remain in control so that they can rig the system. As a result, those seats actually did not go where they should have gone. We don't have for instance a new Latino opportunity district in North Texas."
Johnson believes there is a big enough Hispanic population to have a Hispanic Congressional district in the North Texas area, where a Latino could win and that the Latino community could elect their representative.
"Because of gerrymandering, that didn't happen," Johnson said. "That's the problem with redistricting and that's what the Voting Rights Act preclearance process is supposed to protect against."
As far as voter ID laws, Johnson says a huge number of people will be affected.
"The big deal is that there are about 600,000 registered voters in Texas who don't have a drivers license and a lot of folks, especially elderly folks, who don't need a drivers license, are going to have to find a way to get one but how are they going to go there and get one if they can't drive and don't have a drivers license?" Johnson said. "So it disproportionately affects the elderly."