Jobs still a key issue 50 years after historic D.C. march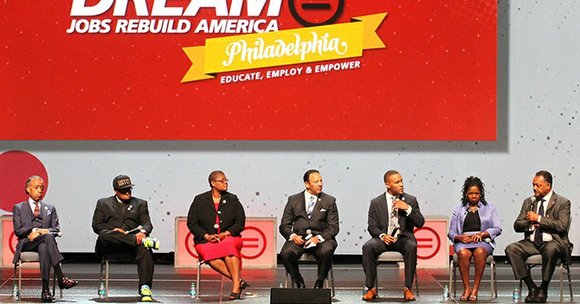 Morial said if the Federal Reserve can lend money to banks at zero interest rates, similar accommodations need to be made to save HBCUs.
In response to a question from a convention delegate about whether there should be a national boycott of Florida, Sharpton said he would support a boycott if it were "directed, disciplined and focused." He said it should be carefully planned, saying, "You got to hurt who has hurt us."
Jackson was less nuanced.
"I would make the case that when Stevie Wonder and those artists say let's boycott Florida, boycott it," Jackson said to loud applause. "If we can boycott South Africa and bring it down, we can surely boycott Florida and bring it down."
The death of Martin, the 17-year-old African American shot to death by George Zimmerman, was mentioned throughout the panel discussion as some leaders discussed how best to strike down Stand Your Ground laws, like the one in effect in Florida that imperils the lives of young Black men in particular.
"We are now right back where we were 50 years ago, where states are superseding our federal civil rights," Sharpton said. "Trayvon Martin had the civil right to go home. State law gave Zimmerman the legal right to say, 'I can move without any resistance and kill him.' The federal government must supersede that."
Jackson, quoting the first Black Supreme Court justice, added: "As Thurgood Marshall said, the law enslaved us, the law freed us, the law segregated us and now the law is leaving us unprotected."
For more information on preserving your voting rights, go to the Election Protection website, http://www.866ourvote.org or reach them by telephone, 866-OURVOTE.