Millions awarded to assist health insurance enrollment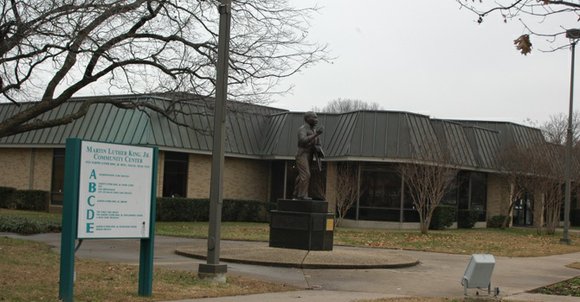 The Dallas Examiner
In an endeavor to allow health centers to reach uninsured Americans and assist them with enrolling in health insurance, $150 million was awarded to 1,159 health centers across the country, according to an announcement by Health and Human Services Secretary Kathleen Sebelius and Health Resources and Services Administrator Mary Wakefield on July 10.
Funding, which was made available by the Patient Protection and Affordable Care Act, will become active on Oct. 1. The health insurance will become effective Jan. 1.
"So many Americans have spent their whole lives being frustrated, gauged or turned away by our health care system, and connecting them with information they need to finally get affordable coverage is a huge undertaking," Sebelius said.
Signed into law by President Barack Obama in March 2010, the PPACA makes health care more accessible and affordable for Americans. Last year, it provided grant awards for the renovation, enlargement and construction of health centers.
As community-based organizations, health centers have a long history of providing health insurance eligibility assistance to patients, along with delivering primary health care services. Today, health centers serve more than 21 million patients, many of whom are uninsured, annually.
"Locally based health-care institutions often don't know their communities as well as local health centers do," Wakefield said. "We really wanted to capitalize on their longstanding experience in enrolling medically underserved populations. Their experience and expertise makes [them] essential to the work before us. That's why it's so important to have them as active participants and partners in this important effort."
Within the next few months, facilities are expected to hire and train 2,900 new employees to assist up to 3.7 million Americans with enrollment.
All heath centers in the country are eligible to apply for the funds.
Participating centers had to estimate how many people it would assist with enrollment and how many new employees it would need to accomplish this endeavor.
Furthermore, each center had to submit a work plan about how they intend to use the funds for outreach activities beyond health-center sites. Some health centers proposed that they would do outreach activities in local shopping malls, libraries and other locations where people commonly gather.
Health centers receiving funds are located in rural and urban areas across the U.S., and each received a minimum of $59,000. During enrollment, these health centers will have to submit quarterly reports documenting the number of individuals that they have helped to enroll.
Sixty-six health centers in Texas received $9,907,738 in total. They decided to hire a total of 193 employees to enroll an estimated amount of 369,195 people.
Dallas health centers receiving funds include: Martin Luther King Jr. Family Clinic Inc. ($92,352); Los Barrios Unidos Community Clinic Inc. ($209,909); Mission East Dallas ($70,352); and Parkland Health and Hospital Systems ($147,924).
During the weeks following the announcement, health centers started hiring new employees. These employees will start training this month. After training, outreach services will begin.
In the meantime, people can access http://www.healthcare.gov or call a 24-hour call center at 800-318-2596 to learn more about enrollment.