The riches of international travel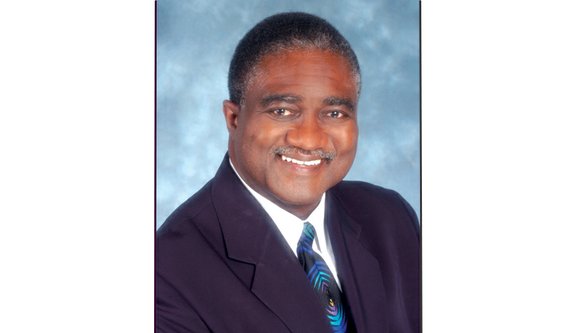 (NNPA) – CASABLANCA, Morocco – When I left Dulles Airport near Washington, D.C., last Thursday afternoon on Air France Flight #39, changed planes at Charles de Gaulle Airport in Paris, and arrived Friday morning in the capital city of Rabat aboard Air France Flight # 1258, I knew I was in for an enriching experience that always accompanies international travel.
Since last August, I have traveled to Brazil, China, South Africa, Zimbabwe and now Morocco. And the year isn't over yet. Largely because of my career as a journalist, I have also traveled to Cairo, Beijing, Shanghai, Vienna, Bangkok, Accra, Paris, Rome, Kuala Lumpur, London, Havana, Dakar, Nuremburg, Montreal, Vancouver, Doha and Mexico City, among other places.
Growing up in Tuscaloosa, Ala., my Uncle Buddy Harris, who was in the Navy, was the first person to whet my appetite for international travel. He would send cards and letters to Big Mama and for some reason, I remember him bringing back a colorful jacket from Okinawa, Japan. I couldn't have been more than 7 or 8 years old at the time. As I grew older, Uncle Buddy would regale me with stories about his time in the Navy. And my stepfather, William H. Polk, introduced me to the wonders of Africa.
On the domestic front, I was excited whenever my Uncle Percy Harris would let me tag along with him and Big Mama to Johnson City, Tenn., to visit his sister, my Aunt Julia Mae. Although in the state just north of Alabama, Johnson City had desegregated its schools in the early 1960s when Alabama was bringing up the rear, ranking ahead of only Mississippi in education.
I knew that one day I wanted to travel like Uncle Buddy. Today, he marvels at all the places I visit, but refuses to accept the credit he deserves for stirring that interest in me.
More than anything else, traveling abroad reminds me that we live in a global society and people elsewhere know a great deal about the U.S. while we are too ignorant and arrogant to study other societies.
On a trip to China last December, first-grade students in Xi'an hurriedly ran to visit a group of Black journalists from the U.S. so that they could practice their English. Students around the globe also learn to speak English at an early age. And where does that leave Americans who stubbornly cling to the misguided notion that others should learn our language but we shouldn't learn other languages?
Once on a trip to Paris, I overheard a huffy White American woman complain: "Why don't they speak English here?" She was in France complaining about them speaking their native language.
Whether seeing the pyramids in Egypt or visiting the Vatican in Italy, there is so much to learn about history and other cultures. Visiting the birthplace of civilization can't help but instill pride, something that can benefit our Black youth in particular.
No trip has been more emotional than visiting Goree Island, on the edge of Dakar, Senegal. Standing in the "Door of No Return" is a chilling reminder of what our ancestors faced and, more important, survived.