The Butler
The Civil Rights Movement told from a different angle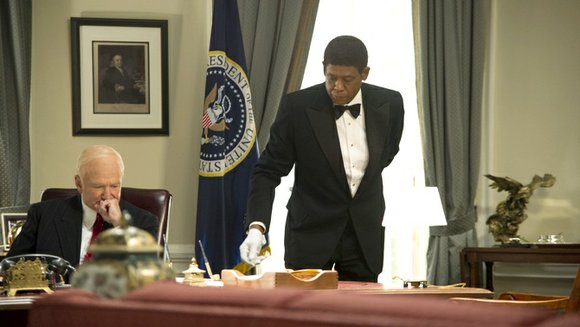 The original score by Rodrigo Leao raises levels of emotion at the right time. Andrew Dunn's (Precious) photography captures the feel of the time period well, though sometimes a soft halo lingers over white shirts, making the footage look too soft. Joe Klotz's (Precious) tight editing gives the film an internal rhythm. Tim Gavin's (Prime Suspect television series) production design recreates locations flawlessly, from the Oval Office, to MLK's fated motel room, to the infamous, segregated Woolworth's lunch counter.
This film obliterates other recent films that chronicled Black history. There is no worthy comparison.
Miracle at St. Anna: Well-intentioned, poorly conceived. Lincoln: It white-washed emancipation. The Help: A White lady saves the day. Django Unchained: Slavery as a joke.
As voting rights take a beating from the Supreme Court, and Black kids are killed for walking down the street, the pertinence of this film is oh-so-apparent. A young Cecil when explaining how he became such an adept server: "I was a House-N'word." A new mentor corrects him: "Don't you ever use that word! That's a White man's word filled with hatred."
This powerful drama, which is based on fact and told from a Black perspective, puts the African American community's hard-fought struggle for equality into context. Brilliant. Historic. Compelling.