Preserving and protecting African American history
QIANA JONES | 8/21/2013, 7:05 a.m.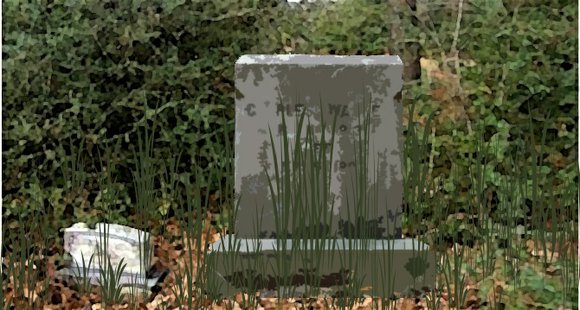 The Dallas Examiner
Cemeteries, the final resting place, marks each life with engraved stone. It is the place loved ones gather to visit, remember, embrace and celebrate those who have passed and those who are part of one's ancestry.
For the African American community, African American cemeteries are the keys to the past. These irreplaceable cultural resources tell the real stories of African American history. Yet, they are neglected, lost and essentially forgotten. This is a disturbing dilemma across the nation, particularly in the Deep South. But who is responsible for the preservation of these sacred African American burial grounds?
This question is addressed by the African American Historic Preservation League, led by Rev. A. Ray Barnett, a non-profit organization created to protect and preserve the history of African Americans across Texas. The league held its first annual African American Cemetery Preservation Conference earlier this summer to discuss the need to designate these cemeteries as historical landmarks.
The league identified 28 African Americans cemeteries, but only eight are consistently maintained. The remaining sites are in severe need of repair and many of them cannot be entered because of massive foliage overgrowth. Many have also been overcome by theft and vandalism. The Beatty Cemetery, renamed as the Old Oak Cliff Cemetery, was one of the cemeteries on that list. It was started in the 1830s and is one of the oldest African American cemeteries in Dallas County.
Other local cemeteries recognized are: Brickyard in Mesquite, Carver Memorial Park, Crestview-Arcadia Park in Lancaster, Miller Family Cemetery, Field Family Cemetery, Freedman's Cemetery, White Rock Celestial, Lincoln Cemetery, Sheldon's Wild Briar Farm in Bear Creek, Butler-Nelson in Glen Oaks, Honey Springs Cemetery, McCree Cemetery, Mt. Olive Cemetery, Mt. Auburn-Opportunity Cemetery, Trinity Farms-Rancho Grande, Ferris Cemetery, Tennessee Cemetery, Garvin Cemetery and City Paupers Cemeteries.
An additional threat to cemeteries is increasing developmental pressures. Applying an historical designation to cemeteries protects these dwellings by having their boundaries recorded in county deed records to signal present and future developers and landowners of its presence. According to the Texas Historical Commission, a cemetery is eligible for designation if it is at least 50 years old and is deemed worthy of recognition for its historical associations. A cemetery being a landmark of a family's or community's presence is taken into consideration to validate the criteria of historical associations.
"Some [cemeteries] are recorded in deed records, some are not," said Bratton Thomason, division director at THC. "If there are no family members or church or community connections, the connections and remembrance is gone."
Local governments are reluctant to assume responsibility for the costs of providing maintenance.
"Unless it's deeded to the city or the county or unless there is community pressure, rarely would local government step in," Thomason said. "We estimate there are tens of thousands of cemeteries in Texas and they are considered forgotten or abandoned."
One of Texas' more prominent African American cemeteries is located just outside Hearne in Black Jack. The Hammond Colony African American Cemetery cradles the final remains of Rosie Lee Moore Hall, born June 22, 1899, in Robertson County and died February 12, 1967.