Preserving and protecting African American history
QIANA JONES | 8/21/2013, 7:05 a.m.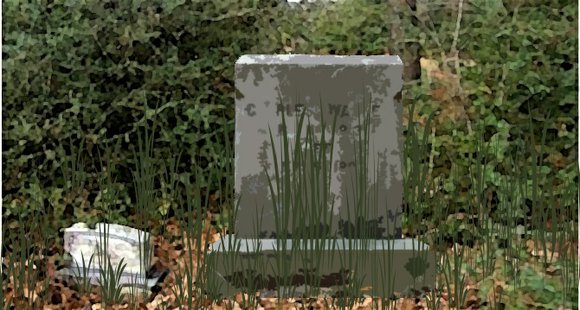 Hall was the last woman to represent the character "Aunt Jemima" as a spokeswoman for the Quaker Oats Company. She grew up with 13 brothers and sisters on a farm 10 miles east of Hearne. After a failed marriage, Hall left Robertson County while in her 20s, moving to Oklahoma where she remarried and took a job with the Quaker Oats Company. She was discovered while working for the advertising department at Quaker Oats, and became the new spokesperson for the Aunt Jemima pancake mix for 17 years. She toured the country in character until the late 60's when the image was overhauled to an artist's concept of a more modern African American woman. She cooked pancakes at world fairs and annually at the Texas State Fair. Hall still has family in Robertson County.
Another noteworthy cemetery, the Doris Miller Memorial Cemetery, is located in Waco. The cemetery is named for Doris Miller – pronounced "Dorie" – who was a cook in the US Navy, but also the first African American to be awarded the Navy Cross, which was the third highest honor awarded by the US Navy at the time. Miller was born in Waco on Oct. 12, 1919, and is celebrated for his courage and bravery during the attack on Pearl Harbor on Dec. 7, 1941. At 6 a.m., after serving breakfast, he was collecting laundry when the first of nine torpedoes hit the ship, West Virginia. Miller ran to the main deck, unloaded all his ammunition upon the attacking planes. It was his first experience firing a weapon of its magnitude because Black sailors served in segregated segments of the Navy and were not given the training received by White sailors. After Pearl Harbor, Miller eventually was assigned to an escort carrier. On Nov. 24, 1943, a single torpedo from a Japanese submarine hit the carrier, and it sank with a great loss of life. One of those fallen was Miller. His body was never recovered.
William Sydney Pittman is another Texas historical figure whose final place of rest has gone neglected through the years. He was the first African American architect in Texas, but was born in Alabama on April 21, 1875. He completed a five-year architecture and mechanical drawing program in only three years at the Drexel Institute in Philadelphia. He designed a number of buildings for the Tuskegee Institute and became the first African American to win a federal commission for the Negro building at the national Tercentennial Exposition at Jamestown, Va. In order to break free of his father-in-law's, Booker T. Washington, influence, he made his way to the South and settled in Dallas with his wife, Portia Washington, and raised two sons and a daughter. During his 16-year practice, he designed several major projects in Dallas, Fort Worth, Houston, San Antonio and Waxahachie. The Allen Chapel African Methodist Episcopal Church – built in 1914 – still stands in Fort Worth today. The Grand Temple – built in 1915 by the Knights of Pythias for their State Grand Lodge – still stands in Dallas, although no longer owned by the Pythians. Despite his accomplishments, Pittman died penniless in Dallas on March 14, 1958, and was buried in the Glen Oaks Cemetery in South Dallas. He was, over time, forgotten with his grave going unmarked for 27 years after his death until someone anonymously donated a marker for his resting place.
To bring further attention and recognition to African American historical establishments, the preservation league is organizing several events in Texas such as the First Annual Texas Wide African American Preservation Conference, scheduled next year in February, as well as future endeavors to organize a museum and library of African American history at each conference. The purpose of the conferences and seminars is to establish a partnership in preservation, gather historical facts and information, and for others to become educated about African American history in Texas.
"There are so many people, events, and sites that have not been uncovered and recognized, and by working together we can protect and preserve our rich history," stated Rev. A. Ray Barnett, founder and director of the league, in a written statement.
The league strives diligently to document with proof and is seeking the help of the public, family and communities for assistance by bringing any information on any African American burial sites in Dallas County or statewide. They will accept funeral programs, death certificates, newspaper clippings, burial plot papers, etc. to be photocopied and returned to families.