'Stop-and-frisk' policy declared unconstitutional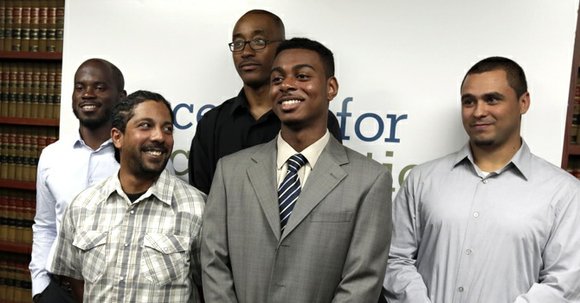 In New Orleans, utilizing curfew laws, police disproportionately funneled young Blacks into the criminal justice system. In 2011, for example, 704 Black youth were detained. Only 47 White teens were arrested during the same period.
In Philadelphia, the American Civil Liberties Union found that in 2011, police did not have reasonable suspicion during 47 percent of frisks that occurred. Of the frisks conducted that year, 85 percent were of minorities.
And in Baltimore, the NAACP took the police department to court to gain access to records that will enable them to investigate complaints of racial profiling.
"The implication is that any department that has a 'stop-and-frisk' policy out there is that they better make sure that they are not racially profiling African Americans, Latinos, Native Americans or any other protected group," Arnwine said. "The over-criminalization and the mass incarceration of African Americans and Latinos has gotten out of hand, it has gone too far."
Arnwine continued: "People are tired of it and people are going to demand sound law enforcement principles and not just these racially targeting principles."
Although Judge Scheindlin, didn't move to outlaw stop-and-frisk in New York City completely, she required a number of improvements, including: "an immediate change to certain policies and activities of the NYPD, a trial program requiring the use of body-worn cameras in one precinct per borough, a community-based joint remedial process to be conducted by a court-appointed facilitator, and the appointment of an independent monitor to ensure that the NYPD's conduct of stops and frisks."
Sheindlein quoted a New York Times article titled The Whole System Failed Trayvon Martin by Charles Blow to describe the victimization of Blacks and Latinos at the hands of New York City police that practice stop-and-frisk tactics.
"The idea of universal suspicion without individual evidence is what Americans find abhorrent and what black men in America must constantly fight," Blow wrote. "It is pervasive in policing policies – like stop-and-frisk, and in this case neighborhood watch – regardless of the collateral damage done to the majority of innocents."
Blow continued: "It's like burning down a house to rid it of mice."