Tips for a strong start to the school year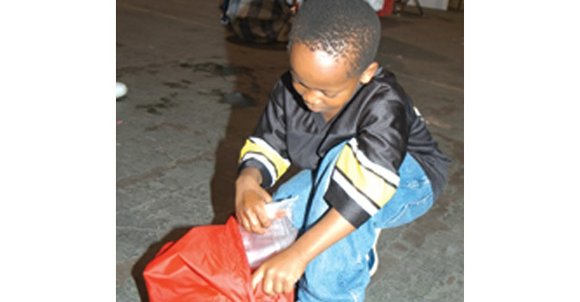 Texas House of Representatives - District 100
With the end of summer fast approaching, it's time to start getting your kids ready to go back to school and to start thinking about how to help your child get the most out of their education. To help you do that, here are a few tips for a successful school year.
One of the most important ways to ready your child for success is to establish a routine. During the summer kids participate in all types of activities and schedules often change from week to week. Creating a regular bedtime and evening routine will help your child get back into the rhythm of the school year.
Get to know your child's teachers and school administrators, and let them
know that you want to be involved in your child's learning. If you have the time, consider joining parent groups like the PTA or booster clubs. Another easy way to be involved is to ask your child about their day at school: what did they learn, what was their favorite activity, and was there anything that upset them or that they didn't like.
Set aside a time for homework that is free from distractions such as phone calls, texts, television, video games or social media. How much time is needed will depend on your child's workload and may change throughout the school year as more or less work is assigned. Prepare a special study area for your child and monitor homework time. The study area could be a desk in their bedroom or simply a corner of the kitchen table. The most important aspect is that the area be free from distractions. Monitoring homework time shows your child that you understand the importance of homework and that you are interested in what they are learning. If you don't understand the subject they're studying, don't worry; just being there to encourage them makes a big difference.
It's important that your child eat a healthy breakfast every day because it can be hard for kids to concentrate when they are hungry. The best way to start their day is to ensure they get a balanced breakfast that will keep them full until lunchtime. A good breakfast could be a bowl of cereal and fruit, a breakfast burrito, eggs and toast, or a bagel with cream cheese or peanut butter.
Many schools require up-to-date immunization records; to see what vaccines your child will need contact your child's school or go to: http://www.immunizationinfo.org/vaccines/state-requirements/texas. If you or your child need health insurance visit http://www.healthcare.gov to see what option works best for your family. For information on the Children's Health Insurance Program visit http://www.insurekidsnow.gov/chip/index.html.
Finally, encourage your child to read as much as possible. If you have a young child, try to spend 20 minutes a day reading to your child, or let them read to you. This helps to show them the importance of literacy and also lets them explore far-off worlds. If your child is older, encourage them to go to the library, whether it's their school library or a public one, and check out books on topics that interest them.
All members of the community must do their part to help students get the best education possible; consider volunteering with the school as a mentor or in the library. Donations of all kinds are also a great way to help. I'm happy to announce that several hundred books have already been donated for public schools as part of a book drive organized by my office; if you'd like to donate any books drop them off at my district office: 1409 S. Lamar St., Ste. 9.