Giving thanks, telling our stories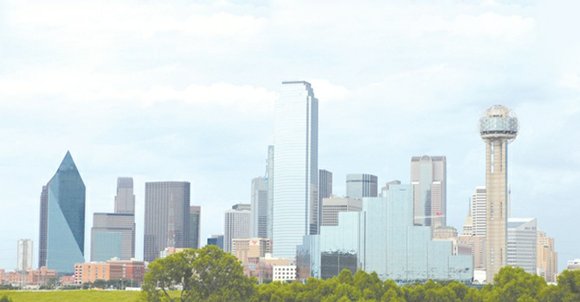 The Dallas Examiner
Among the many things we give thanks for this Thanksgiving is the Black Press. There are approximately 200 Black-owned newspapers in the United States. These newspapers tell our story. They are our voice – containing news not found anywhere else about Black people and what they are doing. The Black Press is pertinent to the survival of our Black culture.
Black people read Black newspapers. They contain news for us and about us. They tell our history, from generations before and as it happens today.
Where did you read about Al Sharpton's new book and his recent visit to a Black church in Dallas?
Where did you read and see a photo of our own Edna Pemberton introducing President Obama when he visited Dallas last week?
Where did you read about the Dallasite who was educated here and is a star on the television show Grey's Anatomy?
Where did you read about Pastor Ricky Rush's recent summit on parenting Black boys?
Where did you read about Pastor Dianna Masters' all-day Women's Prayer Conference?
Where did you read about Lawanda Jordan's sacrifices for "those not yet born" so that they could enjoy freedom?
Where did you read about health disparities among Blacks in Dallas?
Where did you read about Sen. Royce Wests' "Eggs and Issues" community meeting.
These stories and more were published in Black newspapers in Dallas recently. But each year – year after year – Black newspapers make it their mission to reveal these stories that would otherwise go untold.
Where do you read about the State Fair Classics each year?
Where do you read about African American professionals like Ricardo Miller helping to raise the standard of children's ministries?
Where did you read about DFW Divas, the Black women who helped change the face of the music industry?
Where did you read about Amber Pickens, the Booker T. Washington High School graduate who was chosen to attend The Juilliard School in New York City?
Black newspapers in our community should not be compared to daily newspapers or other weekly newspapers. Other newspapers cannot take the place of Black newspapers. Hiring Black reporters and publishing stories about Blacks in mainstream newspapers is a more simplified, filtered version of Black news reporting and it cannot replace Black newspapers.
Black newspapers tell our past stories – how did our forefathers survive slavery, Jim Crow, segregation?
African Americans were stolen from their land, torn from their families and stripped of their dignity. Against all odds, Blacks reinvented themselves, demanding equal rights, equal education, equal employment, the right to live, work and even sit wherever their path takes them. Today, the most influential people are Black – in politics, business, entertainment and education.
Black newspapers proudly record those stories for our information and the education of future generations.
However, Black newspapers are in trouble today. Their existence depends on advertising revenue. Unfortunately, advertising in Black newspapers is declining. This is true of advertising in all newspapers, but it is more crucial to Black newspapers because of the direct link between Black newspapers and Black culture and history.
Black newspapers, despite challenges, continue to print weekly because our survival as a people depends largely on the survival of the Black Press.
Be part of the conversation, email letters@dallasexaminer.com.