Judge Jenkins heads projects for 'Ask Not' day of service to honor Pres. Kennedy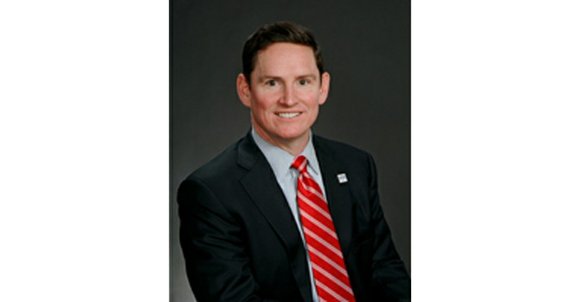 Special to The Dallas Examiner
Dallas County Judge Clay Lewis Jenkins, Dallas County mayors, other elected officials, community leaders and residents united this week for an "Ask Not – The Dallas County Day of Service" honoring the life and legacy of President John F. Kennedy.
Borrowing perhaps the most famous line from Kennedy's inauguration speech on Jan. 20, 1961 – "Ask not what your country can do for you, but what you can do for your country" – Jenkins established a countywide day of serving others as a fitting tribute for the nation's 35th president.
"The decision to honor President Kennedy's life with service projects provides every Dallas County resident – those who were present on that fateful day as well as those yet unborn – the opportunity to participate in some meaningful tribute as we approach this solemn remembrance of his death," Jenkins said.
Earlier this year, Jenkins asked every city and political subdivision within Dallas County to organize, implement and perform service projects in their respective areas to honor Kennedy while highlighting the strength and diversity of our county.
Seven cities, three school districts, two colleges and several organizations served more than 15 different organizations and non-profits throughout the day.
Jenkins sponsored a resolution acknowledging the day of service on Tuesday morning in the Dallas County Commissioners Court, located at 411 Elm St.
Thursday morning began with several activities throughout the county. Jenkins and former Ambassador Ron Kirk visited Barack Obama Male Leadership Academy to discuss public service with students. During that time, Dallas County employees visited the North Texas Food Bank, located at 4500 S. Cockrell Hill Road, to help separate canned goods and prepare them for delivery. The Southwestern Christian College choir sang to and visited with residents of South Dallas Nursing Home. County Commissioner Theresa Daniel and her staff visited Alley's House, a non-profit whose mission is to empower teen mothers and their children to achieve independence through support services, education and mentoring. Staff from Parkland Memorial Hospital and other local hospitals visited the Salvation Army Warehouse to help sort items for the annual Angel Tree project. The Duncanville Mayor Deborah Hodge served lunch to residents at the senior center.
Projects continued in the afternoon. Jenkins and DISD Superintendent Mike Miles visited John F. Kennedy Learning Center to read and discuss excerpts from the writings of Kennedy. Lancaster ISD students delivered handwritten thank-you cards to the Lancaster Police and Fire Departments. Lancaster employees and residents cleaned up Cedardale Road and delivered collected canned food to the Lancaster Outreach Center.
Activities continued throughout the evening. A complete list of events can be found at http://www.dallascounty.org.