Sen. Royce West: Children's Champion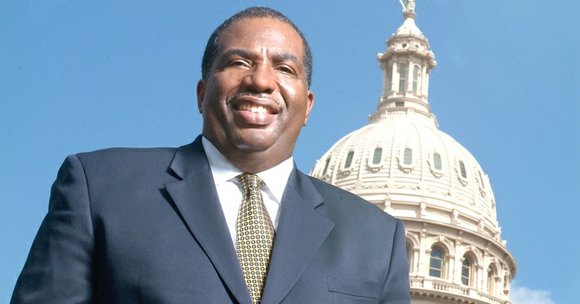 "Sen. West was due recognition for long-term and successful efforts in helping protect Texas children from abuse and neglect." She praised West for his "laser-focused involvement" in tackling the problem of child abuse and making positive investments in early childhood a priority.
The congressman had equal praise for the work of TexProtects. West released his own statement in which he affirmed his respect for the organization's endeavors.
"Their efforts stand out in a place where it can be easy to get lost among the numerous demands for state resources," he wrote. "I consider what they do to help prevent and bring greater attention to child abuse to be at the top of the list of what I can do as a member of a lawmaking body."
McClure disclosed other notable Texans recognized by TexProtects included Sen. Florence Shapiro (2012 Lifetime Achievement Award), Dale Hansen (2012 Children's Champion Award), and Lt. Gov. David Dewhurst (2011 Children's Champion Award). West discussed what it meant to be in such esteemed company.
"You don't do it for the award, you do it for the right reasons," he emphasized. "But when people acknowledge the work that you've done, it humbles you to let you know that you're doing the right thing. I think it validates the work that you're doing. In my instance it provides me additional motivation to continue to do exactly what I'm doing. So, I am on the right track as it relates to addressing these issues."
McClure indicated that the fight to protect Texas children has plenty of support; she reported that the TexProtects fundraiser netted approximately $313,000 for her organization, with final cost negotiations with the Bush Library and Museum still ongoing. The senator said that kind of backing proved that it's not all just about slogans.
"… But you're actually doing something in order to make certain that you impact maybe a child that doesn't have all of the resources necessary," he explained. "You're impacting their ability to get those resources so that we can assure that they are a part of our future."