Having access to excellent teachers is civil right
Freddie Allen | 12/16/2013, 8:15 a.m. | Updated on 12/16/2013, 11:29 a.m.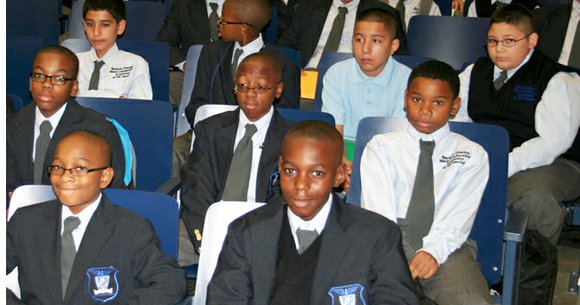 Without that year-in and year-out exposure to great teaching, students that fall behind often never recover.
Researchers from the University of London and University of Málaga in Spain found that raising teacher pay leads to greater competition in the job market and elevated professional status across the nation.
According to researchers, making the teaching profession "substantially more attractive" would also mean rewarding innovation in education with increased funding for highly successful classroom models, updating qualifications of current grants to address the needs of a diverse student population, and focusing on research and development in education at the federal level.
The CAP/PI joint study noted that the research and development budget for education is woefully underfunded compared to other government agencies.
"The Department of Defense spends $70 billion per year on research and development, while the Department of Education spends less than $1 billion, not even a quarter of a percent of the total education budget," the report stated.
The federal government accounts for 10 percent of all of the money spent on educating our nation's students. State and local groups cover the rest of the tab and direct critical policy changes. The joint study argues that federal government needs to get more involved.
"Federal policy changes to support state and local education agencies in providing all students with excellent teaching could flip the odds students now face," the report stated. "That kind of consistent access to great teaching is just what students need to succeed in school, college and, most importantly, life."