Hopeful signs in the HIV/AIDS war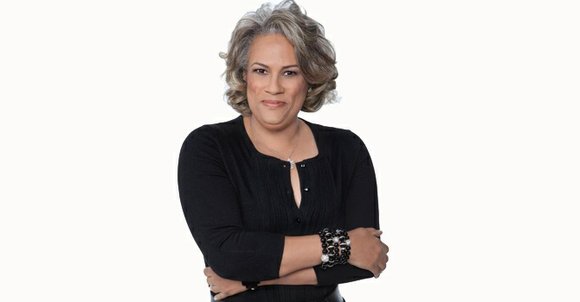 WASHINGTON (NNPA) – Rae Lewis Thornton likes to sneak in a tranquil tea time between expanding her brand and the 16 pills she has to take each day. But that's nothing compared to the 21 pills she was taking in her darkest days of battling full-blown AIDS.
Thornton was diagnosed with HIV at 23 years old after attempting to donate blood. The following year she shared her story and made the cover of Essence magazine, instantly becoming the face of HIV/AIDS for young, successful, heterosexual Black women, catapulting herself into a life of activism and ministry. Today, she continues to minister, teach and welcome the world into her life through her award-winning syndicated blog, Diva Living with AIDS.
And she certainly is living. Now 51 years old, Thornton is an Emmy Award winner, author, life coach and motivational speaker, jewelry designer, and avid reader.
"One thing I've done is live incredibly well with this disease," said Thornton, who lives in Chicago. "But don't confuse my HIV now with how it used to be. Now, they can keep you here and you can live a long life, but it is a very hard life."
As of 2010, the HIV/AIDS mortality rate is 2.7 (per 100,000), down from 8.3 in 1990. Thanks to advances in research, treatment and global management, HIV-positive people are living longer, better lives.
"It's a mixed bag. We are still saddened by every new infection, and they're still happening so rapidly," said Adam Tenner, executive director of D.C.-based nonprofit, Metro Teen AIDS. "But it's not like the old days, when we were burying people very quickly after diagnosis. We spend so much time looking at what's broken, we don't often look at what's working."
And there is a lot that is working. In D.C. for example, where the infamous infection rate has been compared to that of developing nations, the Department of Health is touting a 50 percent decline in new cases over the past four years, thanks to a battery of free services and community awareness campaigns. Nationally, the rate of infection for Black women is on the decline. Globally, the rate of new infections has dropped 33 percent since 2001.
"Things in 2013 are very, very, very different than it was in 1982 or 1992 or even 2002," said Phill Wilson, founder and director of the Black AIDS Institute. "The treatments available today are better, faster, more effective and less toxic than ever before."
It's not an overstatement to call the first generation of antiretrovirals toxic. HIV/AIDS medications are designed to block the enzymes that allow the virus to replicate; but in the 1990s, the drugs blocked both the virus and the body's ability to generate healthy cells, thus crippling tissues and organs. Side effects included nausea, diarrhea, concentrated fatty deposits in some areas and natural-fat deterioration in others, kidney disease, hepatitis, bone loss and even nerve damage.
People had to take a handful of these pills, several times daily. And usually, doctors wouldn't start prescribing these pills until after the virus' symptoms became dire.