Hopeful signs in the HIV/AIDS war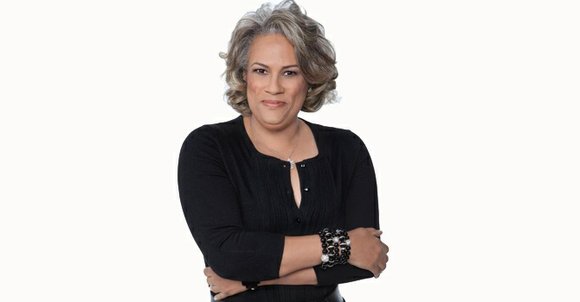 Today, someone who's diagnosed early and begins treatment immediately might take three pills a few times a day, with few, if any, dietary restrictions, and with mild side effects.
Wilson has been living with HIV for 35 years.
"I live an active life. I work, some would say too hard. I run, hike, scuba dive, white water raft – none of that would be possible without treatment," he said. "And I'm not special. It's not like I have secret access to something others don't have access to."
Improved treatment has also unexpectedly given rise to the development of preventative measures beyond the condom.
As Tenner, of Metro Teen AIDS explained, "We know that if we can get people on anti-virals early it improves their outcomes, but it also makes them less likely to transmit to others. You literally become less infectious. So what's coming down the pike is how HIV negative people can protect themselves. We're starting to put more tools in the box for people at higher risk of contracting HIV."
He's referring to pre-exposure prophylaxis treatments, which greatly reduce the chance of infection even if someone comes in direct contact with a pathogen (such as the HIV virus). It's an old medical concept, but last year the drug Truvada became the first FDA-approved pill to protect against HIV. It was already in use as a treatment to lower the viral count in HIV-positive patients.
It's still early, but those in the know are optimistic about Truvada's potency as a PrEP pill.
"Every infection involves a negative person and a positive person, and now we have an answer for both sides of the equation," Wilson said. "If we can get someone to a suppressed viral load, that reduces their ability to transmit by 96 percent. Condoms offer 70-percent protection, but if you're on a pre-exposure prophylaxis and you do get exposed, you can reduce contracting HIV by 92 percent."
The Affordable Care Act will also have a major impact on the future of HIV/AIDS in the United States.
Wilson said, "For people living with HIV, the Affordable Care Act will have a positive impact on all 1.1 million of us. It's a game-changer in the world of HIV."
HIV/AIDS is a difficult, expensive illness, and without insurance it's hard to fight. Young people with HIV/AIDS have usually been ineligible for insurance for their pre-existing condition. If a person living with HIV did manage to get insurance, their provider could drop them if their medical bills got too expensive. If that person managed to keep their insurance and pay their premiums each month, they could still be denied coverage if their bills breach the annual or lifetime medical cost cap.
The ACA outlaws all of these insurance practices.
On Nov. 21, HIV-positive Americans also gained another layer of health care access when President Obama signed the HIV Organ Policy Equity Act into law. First introduced in February, the HOPE Act revises current laws to allow the Organ Procurement and Transplantation Network to set up regulations for acquiring, transporting and transplanting organs infected with HIV for HIV-positive patients who need them. The bill also decriminalizes organ donation for HIV-positive Americans (as long as it is done under these regulations), and calls for annual research and revisions for these guidelines.