Unsportsmanlike conduct: The exploitation of Black athletes
EVERETT L. GLENN | 12/16/2013, 8:24 a.m. | Updated on 12/16/2013, 11:33 a.m.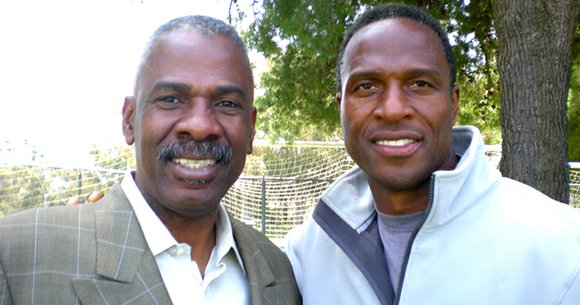 WASHINGNTON (NNPA) – Under its television deal, each Big Ten university will receive $24.6 million annually. The Pacific-12's new television deal will pay each member $22 million a year. Each member of the Big 12 will get $20 million and ACC universities will receive $17 million when each academic year kicks off.
To put those figures in perspective, the annual payout for a single institution in those conferences is larger than the combined gross revenue ($16 million) of four Black conferences – the CIAA, MEAC, SIAC and SWAC.
The salary of a football and a basketball coach, Alabama's Nick Saban ($4.8 million) and Kentucky's John Calapari ($3.7 million base/$31.65 million deal), is greater than the combined salaries of the 96 head coaches of Historically Black Colleges and Universities Division 1AA and Division II basketball and football teams, and nearly 50 percent of their combined $16 million revenue. And that's the income of just two coaches.
Although almost all of the head coaches at major universities are White, most of the money is generated by Black athletes.
"Ninety percent of the NCAA revenue is produced by 1 percent of the athletes. Go to the skill positions – the stars. Ninety percent are Black," said Sonny Vaccaro, who since signing his pioneering shoe contract with Michael Jordan in 1984 also profited off the labor of the Black athlete by building sponsorship empires successively at Nike, Adidas and Reebok.
Two California universities are a case in point.
Black students represent less than 5 percent of the UCLA and University of Southern California student bodies. Nearly 43 percent of the USC football roster and 70 percent of its starters are Black. Black athletes make up nearly 90 percent of the USC men's basketball team. At UCLA, 51 percent of the football roster and 72 percent of starters are Black. In basketball, Black athletes make up 80 percent of the team.
According to NCAA President Mark Emmert, basketball and football revenue at those schools funds $2 billion in scholarships annually, making Black athletes the single largest generator of scholarship dollars besides the federal government. At USC, Black talent supports scholarships for 600 mostly White athletes and salaries for 94 coaches as well as 615 scholarships and salaries for 89 coaches at UCLA.
While Black athletes dominate the UCLA and USC rosters, their academic success lags behind White athletes, according to the annual NCAA Graduation Success Rate Report. During the 2011/2012 school year, USC graduated 43 percent of its Black football players, compared to 67 percent of White players, according to University of Pennsylvania's Center for the Study of Equity in Education.
USC's basketball team fared even worse, with a 43 percent graduation success rate (the percentage of scholarship athletes who graduate within six years of initial enrollment), the worst in the PAC-12. As bad as this is, it represents an improvement over the 38 percent a year earlier. UCLA graduated 46 percent of its Black football players, compared to 71 percent of their White teammates.