Preserving history: African American churches
QIANA JONES | 12/20/2013, 9:28 a.m.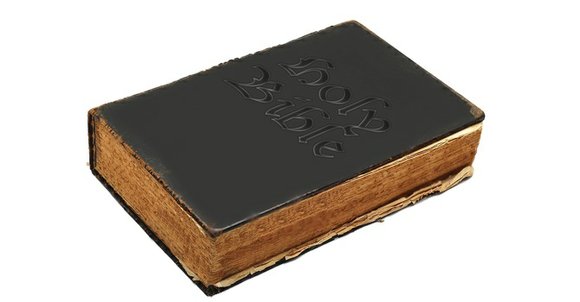 The Dallas Examiner
A place of worship, a source of strength, a warm refuge from the cold world, church is, and always has been, the nucleus of the community. It is well regarded in the African American community as a place of healing and acceptance. For generations, the church is where Blacks have gone for praise and worship. It is that faith and spiritual music that binds many African Americans. It is said that when Black people get sick, they don't go to the doctor … they go to church. Moreover, the church is where people are baptized and renewed in the spirit, married in holy matrimony and memorialized during funerals.
But, while it serves as a place of sentimental and spiritual sustenance, it has also become a place that is falling prey to city growth and expansion.
The S.M. Wright Freeway is scheduled to expand and New Hope Baptist Church is in the path of a portion of the road. New Hope is "one of the oldest Black churches that is said to have come out of a prayer," said Rev. A. Ray Barnett, founder of The African American Historic Preservation League.
Unless the church can be designated as an historical landmark, it will be subjected to city eminent domain laws, which affirm that state and local governments are authorized to purchase property for multiple purposes, according to the 2012 Texas Eminent Domain Laws.
"Because of this new eminent domain law passed by the state, the highway department can come in and say 'We need your property.' and there is nothing you can do unless you are historically designated at your site," Barnett said.
Barnett founded the AAHPL in 2003 to protect such sacred entities as the church from demolition and destruction through the eminent domain process.
"In 1998, the Dallas County Historical Church and Cemetery Association was formed protecting all churches and all cemeteries of every race, creed and color," Barnett said in a published statement. "I don't turn anyone away, but my new focus is on my own African American heritage."
The AAHPL presented their first annual African American Historic Church Preservation and Awareness Conference on Oct. 26 to identify historical churches that qualify to be designated and protected as historical landmarks. Approximately 77 churches in Dallas County, which date back to the 1920s and 1940s, qualify for this placement. To name a few, Cedar Crest Cathedral CME Church, Bethel African Methodist Episcopal, Bexar Street Baptist Church, Ledbetter Baptist Church and Munger Avenue Baptist Church, among so many others.
Bethel African Methodist Episcopal Church claims to be the first church organized for Blacks in Dallas. Founded in 1869 by Pappy W.T. Love and Father Wilhite, it was a part of the original African Methodist Episcopal Church Incorporated in Philadelphia, Penn. The building was a small frame house, which was then known as the "Dallas branch" in the vicinity of Leonard and Cochran streets. Since 1900, Bethel AME made significant strides in the community through its outreach programs and various departments of the general church. It was through its commitment and effective dedicated community service that several of Dallas' public schools were named for some of the former Bethel members such as, B. F. Darrel, N. W. Harlee, Julia C. Frazier and Charles Rice. Today, the church is led by the Rev. Mittie C. Muse Jr. and qualifies for historical designation.