Unsportsmanlike Conduct: Professional athletes go from rags-to-riches-back-to-rags – Part II –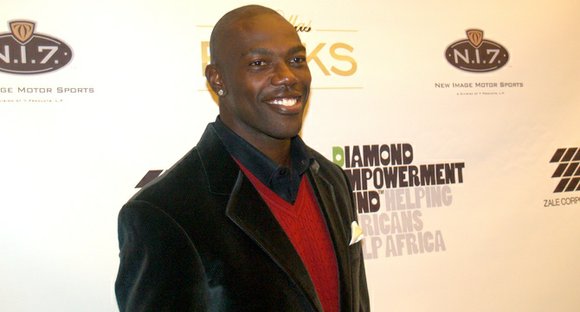 The same media that ignores their colossal failures had no problem demonizing Don King. He single-handedly changed the economics of the fight game with such promotions as the "Rumble in the Jungle" and the "Thrilla in Manila," yet White-owned corporate media have portrayed King as an unrepentant villain. But they don't make similar claims about his chief rival, Bob Arum, whom promoter Dana White accused of "sucking the life out of the sport (boxing)."
Because coaches and university boosters, most of whom are White, steer Black athletes to White agents, many Black agents – such as Angelo Wright, Al Irby, Alvin Keels, Kennard McGuire and Tony Paige – don't get a fair opportunity to represent most Black athletes. My guess is that Black player agents represent less than 15 percent of all NBA and NFL players.
According to Sports Illustrated, by the time former NFL players have been retired for two years, nearly 80 percent of them "have gone bankrupt or are under financial stress because of joblessness or divorce." Within five years of retirement, approximately 60 percent of former NBA players are broke. By virtue of their numbers, it's clear that Black agents are not leading a parade of Black athletes into bankruptcy or financial distress nor are they sitting by silently watching their clients commit financial suicide.
The top 15 agents/agencies represent the majority of players, and practically all of the stars and superstars, including the two most amazing meltdowns in recent sports history, Iverson and Antoine Walker, who reportedly lost a combined $320 million.
The top agencies include Athletes First, BDA Sports, CAA, Excel Sports Management, Lagadere, Landmark Sports, Octagon, Priority Sports & Entertainment, Relativity Sports, Rosenhaus Sports and Wasserman Sports Management, who collectively manage more than $10 billion in player contracts.
Can you image what would happen if the tables were reversed? Suppose Black agents dominated 85 percent of the agent game at a time White players dominated the NBA and NFL and more than 80 percent of NFL players and more than 60 percent of NBA players were going bankrupt. Led by Fox News, there would be a public outcry, the appointment of a special commission and at least one televised congressional inquiry.
The exploitation extends far beyond the playing field and basketball court.
Take the case of the $1.2 billion Levi's Stadium that is being completed with less than 1 percent of minority participation. It will be the new home of the San Francisco 49ers, which has a roster that is 80 percent Black. Moreover, the stadium, expected to open in August 2014, will be located in Santa Clara County, where Whites make up less than half of the population.
According to Fox News, in 2010, there were 10 NFL teams facing major stadium issues. If people of color received a share of the business constructing or overhauling the football facilities in numbers that approximate their representation in the local population, they could significantly empower their communities. If that practice were expanded to the NBA and Major League Baseball, the sharing of the economic pie more fairly could radically transform urban America.
When it comes to agents, perhaps the professional leagues should adopt uniform standards for agents, including an educational requirement, a clean criminal history and no record of fraud. Today, no legal training is required to negotiate player contracts. There are no apprenticeship requirements. And there are no widely accepted ethical standards. The NFL Players Association issues this warning about agents: Certification is "neither a recommendation, nor a warranty of the contract advisor's competence, honesty, skills or qualifications."
In other words, buyer beware.