Africa completes 10 days of mourning for Nelson Mandela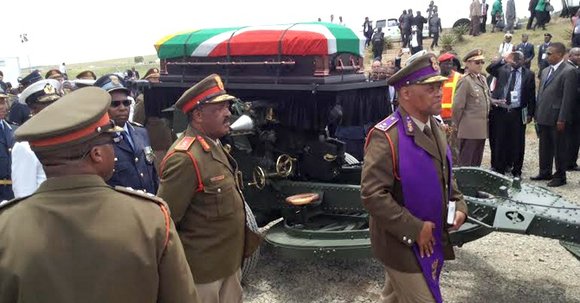 Like the children of Dr. Martin Luther King Jr., certain family members had been feuding with one another. The rift spilled over into public view while Mandela was seriously ill.
In 2011, Mandla Mandela, the former president's oldest grandson and the nephew of Makaziwe, one of Mandela's daughters, had the remains of his father, an uncle and an aunt exhumed without the family's permission and moved from Qunu to Mvezo, where he is a chief and President Mandela was born.
His mother, Makaziwe, then obtained a court order to have the remains returned to Qunu, where Nelson Mandela was buried Sunday.
In addition, Makaziwe and Zenani Mandela, her step-sister and daughter of Winnie Madikizela-Mandela, teamed up to sue attorney George Bizos for allegedly misusing funds from Nelson Mandela's trust. The complaint was eventually withdrawn.
Unlike the King siblings, the Mandelas have been able to put their differences aside, thanks to the prodding of Nelson Mandela's widow, Graca Machel.
In a television interview with SABC, Makaziwe said: "You know Tata always talked about forgiveness, and that's the spirit that I have to try to cultivate in this family. During this sad period, we all have to pull together and hold each other's hands and we have to be united and be able to forgive each other."