Around the State
Around the State | 12/24/2013, 9:57 a.m. | Updated on 12/26/2013, 4:16 p.m.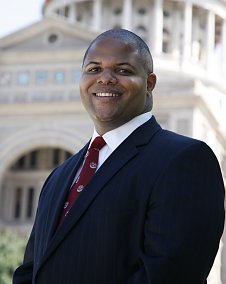 Around the State
DALLAS
Councilmember Adam Medrano recognized students from Medrano Elementary School last week for collecting the most cellphones in the Verizon Wireless HopeLine Program. The initiative provides free cellphones to victims of domestic abuse as part of Verizon's sponsorship of the Blue in the School Program.
Medrano presides over District 2, which covers the area including Love Field Airport.
DALLAS
Lynn M. Davis, president and CEO of Dallas Children's Advocacy Center, was recently named Nonprofit CEO of the Year by the Center for Nonprofit Management. Winners were announced live at the 13th annual A Night of Light event at the Hilton Anatole in downtown Dallas, on Nov. 14.
The Center for Nonprofit Management recognizes excellence in nonprofit management and the outstanding contributions the nonprofit sector makes to the community at this event. In a highly competitive application process, an independent panel of judges selected three finalists in the following categories: Nonprofit of the Year, Nonprofit Board Leader of the Year, Nonprofit Communicator of the Year – in honor of Robert Miller, Corporation of the Year, and Nonprofit CEO of the Year.
Davis talked about his leadership style in his nomination video.
"I think my leadership style is to hire the best possible people that I can and get out of their way," he said.
Davis has been the CEO of the Dallas Children's Advocacy Center for eight years.
"He will tell you that he's all business, but really, his heart is in this just as much as anybody else's," said Ellen Magnis, chief of External Affairs at DCAC. His colleagues and friends agreed.
Under Lynn's leadership, DCAC served more families, educated more professionals and raised more funds than any other time period in DCAC history.
NATIONWIDE
Nominate a small business for the 2014 Dream Big Small Business of the Year Award, sponsored by Sam's Club. The Dream Big Small Business of the Year, seven regional finalists and 100 Blue Ribbon Award winners will be honored at the 10th Annual American Small Business Summit on June 12 in Washington, D.C. The winner will receive national recognition along with a $100,000 cash prize courtesy of the U.S. Chamber of Commerce. The deadline to enter is Jan. 6. To nominate a business, visit http://www.uschambersummit.com.