MyChildren's expands primary care network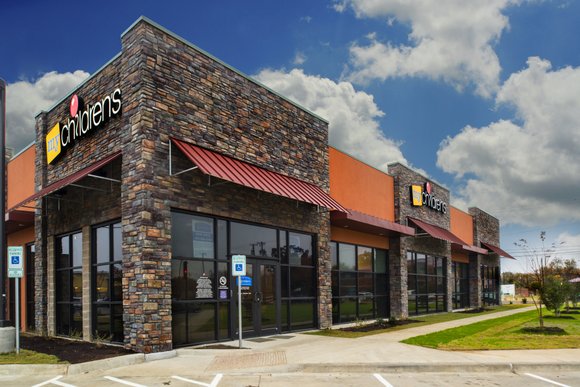 Children's Medical Center, the fifth-largest pediatric health care provider in the country, has expanded its pediatric primary care network in North Texas with the opening of its 16th MyChildren's clinic.
MyChildren's is a network of pediatric primary care practices that serve as medical homes for children and are strategically located throughout North Texas in areas where high numbers of families have inadequate access to primary care. Its physicians are board-certified in pediatrics and affiliated with CMC. MyChildren's practices accept most insurance, including Medicaid and the state's Children's Health Insurance Program.
The two organizations hosted a ribbon-cutting ceremony at the Mill City location, at 4922 Spring Ave. on Friday. The new location is a collaboration between Children's and Innercity Community Development Corporation, a community-based non-profit serving the needs of South Dallas neighborhoods.
According to Christopher J. Durovich, president and chief executive officer at Children's, the purpose of MyChildren's growth is to ensure children in North Texas have access to quality primary care in convenient locations.
"Our strategy is to open MyChildren's practices in neighborhoods that lack comprehensive primary pediatric care, like Mill City. Our mission is to ensure the children and their families living in these areas have access to the right care, at the right time, in the right place with the right resources, to conveniently and easily meet their medical needs close to home," Durovich said. "In collaboration with ICDC, MyChildren's in Mill City gives more children access to the medical care they each need and deserve."
The Mill City MyChildren's office, located at 4922 Spring Ave., is housed in a free-standing building built by ICDC and is the culmination of two complementary missions: Children's mission to make life better for children, and ICDC's mission to create stable, safe and vibrant neighborhoods, building partnerships that provide home ownership opportunities, economic development and community education in South Dallas. Leaders from the Dallas Area Habitat for Humanity helped to bring together Children's and ICDC.
"ICDC looks forward to a fruitful collaboration with Children's Medical Center. We work hand-in-hand with residents to organize and effectively address neighborhood issues. Yet, our community-building efforts suffer from a dangerous combination of high expectations and meager resources. We recognize we cannot do it alone by any means. So developing this collaboration and having a much-needed resource like MyChildren's right here on Spring Avenue is life-changing for the families we serve," said Diane Ragsdale, executive director of ICDC.
Thousands of children use the emergency room annually for primary care needs. By identifying the areas from which most of these children come, Children's is able to strategically target the placement of the MyChildren's practices to bring pediatric primary care to children in these areas and alleviate emergency room overflow, noted Dr. Ray Tsai, president and medical director at MyChildren's.
"In 2012, MyChildren's saw nearly 100,000 patients," Tsai said. "That's 100,000 patients who did not have to go to an emergency room and were able to receive leading primary pediatric care right in their neighborhoods."