Prevent accidental fires during the holidays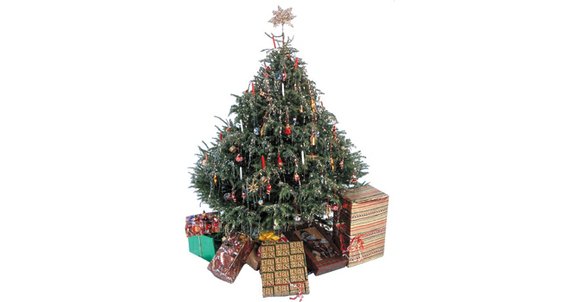 Special to The Dallas Examiner
During the holidays, many of us deck our homes with festive decorations to spread holiday cheer. While jolly and bright, holiday trimmings can also pose serious fire hazards if not handled properly. Safety experts at Parkland Health & Hospital System encourage caution this winter with Christmas trees, lights, candles and other decorations which all have the potential to start a fire.
"We want everyone to enjoy this holiday season without worrying about keeping their homes and loved ones safe," said Shelli Stephens-Stidham, director of the Injury Prevention Center of Greater Dallas, housed at Parkland. "While decorating your home, be aware of potential fire hazards and take appropriate safety precautions."
Although uncommon, Christmas tree fires are likely to be serious when they occur. According to the National Fire Protection Association, on average 1 of every 66 reported fires that began with a Christmas tree resulted in death. Unlike Christmas tree fires, fires started by candles are much more common. On average, a candle fire in the home is reported every 40 minutes. Holiday lights and other decorative lighting with line voltage, meaning the lights are running on the line voltage of the home without a transformer, were involved in an estimated average of 160 home fires per year from 2006-2012, reports the NFPA.
To ensure that the holidays remain safe for everyone, the Consumer Product Safety Commission and American Academy of Pediatrics recommend the following safety tips:
Trees
• When purchasing an artificial tree, look for the label "fire resistant."
• When purchasing a live tree, check for freshness. A fresh tree's green needles are hard to pull from branches and when bent between your fingers, needles do not break. The trunk butt of a fresh tree is sticky with resin and when tapped on the ground, the tree should not lose many needles.
• Place the tree away from fireplaces, radiators or portable heaters.
• Cut a few inches off the trunk of the tree to expose the fresh wood, which allows for better water absorption and will help keep the tree from drying out and becoming a fire hazard.
• Be sure to keep the stand filled with water, because heated rooms can dry out live trees rapidly.
Lights
• Check all holiday indoor and outdoor lights, including those that were just purchased, before hanging them on the tree or outside. Make sure all the bulbs are in good working order and there are no frayed wires, broken sockets or loose connections.
• Never use electric lights on a metallic tree. The tree can become charged with electricity from faulty lights and a person touching a branch could be electrocuted.
• Before using lights outdoors, check labels to be sure they are certified for outdoor use. To hold lights in place, string them through hooks or insulated staples, not nails or tacks. Never pull or tug on lights to remove them.
• Plug all outdoor electric decorations into circuits with ground fault circuit interrupters to avoid potential shocks.
• Turn off all lights before going to bed or leaving the house.
Decorations
• Use only non-combustible or flame-resistant materials to trim a tree. Choose tinsel or artificial icicles of plastic or nonleaded metals.
• Never use lighted candles on a tree or near other evergreens. Always use non-flammable holders, and place candles where they will not be knocked over and out of reach of small children or pets.
• Before lighting any fire, remove all decorations from the fireplace area and have the fireplace inspected to ensure it is fully functional and not in need of repair.
For more information about holiday fire safety, call the Injury Prevention Center of Greater Dallas at 214-590-4455 or visit its website at http://www.injurypreventioncenter.org.