Unsportsmanlike Conduct: The exploitation of Black athletes – Part III –
EVERET T L. GLENN | 12/24/2013, 10:03 a.m. | Updated on 12/26/2013, 4:11 p.m.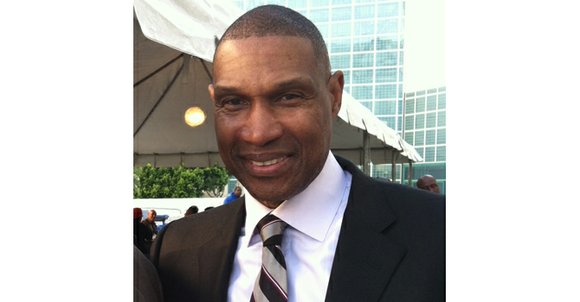 WASHINGTON (NNPA) – A description of Rice University's stand-alone major in sports management describes the enormity of the sports business: "Experts conservatively estimate the sport industry at $500 billion a year making it one of the top 10 industries in the nation."
Touting its sports management program, George Washington University in the District of Columbia observes: "No single aspect of our culture receives as much media attention nor has the power to bring people together as sport."
It is clear from above that universities are following the money in hopes of their students getting a larger slice of it and, along the way, praying that alumni will not forget their alma mater when they write checks to charity.
However, as we've seen in Part I and Part II of this series, Black athletes are primarily fueling this money-machine at the collegiate and professional levels, yet African Americans are excluded from everything from getting in on construction contracts, agent representation, media advertising and accounting to financial planning.
This must change.
In its television commercials, the NCAA accurately states that most college athletes will turn pro in a field other than athletics.
I hereby submit Community Action Plan #1:
Petition the NCAA to finance a study to determine what happens to the 99 percent of Black student-athletes in college basketball and football who do not go pro.
Some who do turn pro are ill-equipped for life.
One of the saddest spectacles I have ever witnessed was former All-Pro defensive end Dexter Manley of the Washington Redskins testifying before Congress in 1989 that he could not read, write or spell. He was failed at every point in his life – from high school and university coaches who allowed him to play football without mastering basic academic skills to the NFL that allowed him to continue on his dead-in path to nowhere.
That's one of the reasons we at the National Sports Authority established our Business of Sport Success program. Essentially, we use sports as a vehicle to motivate middle and high school students to complete high school and go on to college by exposing the students to the business side of athletics.
To get our young Black males pointed in the right direction, we hereby submit Community Action Plan #2:
As part of the BOSS initiative, convene a national conference, to be jointly sponsored by such organizations as 100 Black Men and male Greek organizations for the fall of 2014 to address Black male issues, including Black male student-athletes.
As was pointed out in Part I of this series, Black athletes represent 52.9 percent of Ohio State University's basketball and football rosters and dominate among its star players, fueling a nearly $130 million athletic department budget on a campus where Black males represent only 2.7 percent of the student body. The disparity between the graduation rate for OSU's Black football players, at 38 percent, and all student-athletes, at 71 percent, represent the highest disparity in the Big Ten.
We now hereby submit Community Action Plan #3: