Unsportsmanlike Conduct: The exploitation of Black athletes – Part III –
EVERET T L. GLENN | 12/24/2013, 10:03 a.m. | Updated on 12/26/2013, 4:11 p.m.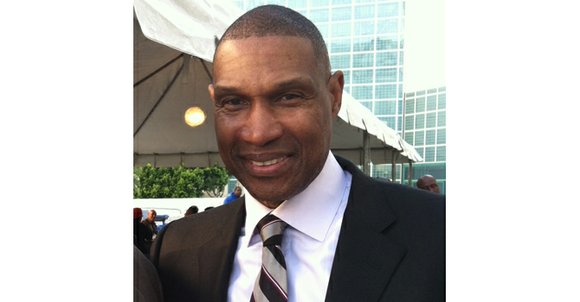 Petition the NCAA and each of the six major conferences – ACC, Big East, Big Ten, Big 12, Pacific-12 and SEC – to impose sanctions on their members, including the loss of scholarships and/or a ban on bowl appearances, if the graduation rate of Black student-athletes in basketball and football is not within 20 percent of the graduation rate of all student athletes in their respective institutions, commencing in 2016 when the NCAA's new eligibility standards for prospective student-athletes go into effect.
In Part II, we cited a long list of professional athletes who earn millions of dollars, yet, Allen Iverson, for example, had reached a point where he said he could not afford to buy a cheeseburger.
Again, this is where family and friends – true friends, not vultures looking for a soft landing spot – can assist.
It was inspiring to see that Philadelphia 76ers rookie Michael Carter-Williams, who is being managed by his mother and her best friend, is placing his entire salary in a trust fund that he cannot touch for three years. Instead of dipping into his salary of $4.5 million over his first two seasons – with the possibility of earning $10 million if the 76ers pick up the final season of his two-year deal – Carter-Williams is living off of the money he is making from endorsement deals with Nike and Panini trading cards. Other pro athletes should follow his example.
Of course, athletes need stadiums and arenas in which to play. And, like everything else related to the business side of sports, Blacks are missing in action.
Our taxes are used to help finance new or modernized sports facilities, but we do not get a return on our investment.
Approximately two-thirds of the $21.7 billion spent on the 95 stadiums and arenas built between 1990 and 2000 were heavily subsidized or entirely financed by tax revenues. The carnival of construction taking place today is proceeding without an effective strategy to ensure meaningful participation by Black construction professionals. The National Sports Authority (the "Authority"), of which I am president, was established in last year, in large measure, to reverse this trend.
The entire Black community will benefit if we can redirect just 10 percent of what the sports industry spends on goods and services. Such a shift will create new and exciting opportunities for Black accountants, construction professionals, consultants, financial and real estate professionals in the sports industry.
It will also have the trickle-down effect of increasing discretionary income available to Black professionals and businesses to support institutions and organizations in our community, from the NAACP, the National Urban League, the National Action Network and the Rainbow/PUSH Coalition to Black churches that have been the backbone of our community.
We know from first-hand experience this can work.
The National Sports Authority was able to secure more than $25 million in contracts for people of color on the Levi's Stadium project, the new home of the San Francisco 49ers, even though the project was already 60 percent complete and contracts for more than 80 percent of the work had been awarded.