Unsportsmanlike Conduct: The exploitation of Black athletes – Part III –
EVERET T L. GLENN | 12/24/2013, 10:03 a.m. | Updated on 12/26/2013, 4:11 p.m.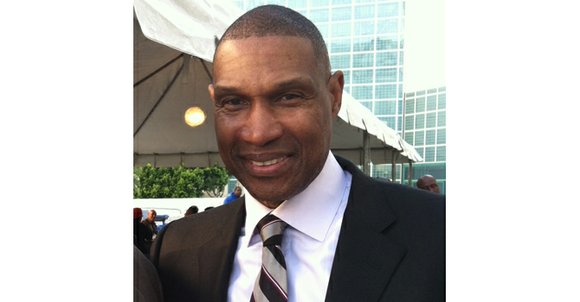 On the heels of that experience, our organization has initiated conversations with the principals on the new $500 million Sacramento Kings arena and the $1 billion-plus Atlanta Braves stadium/entertainment center project, with a view toward creating even more opportunities by being engaged from the very start of those and other projects.
Our effort was supported by more than 12 million Blacks who are members of the California Black Chamber, the National Association of Minority Contractors, the Empowerment Experiment, the Fritz Pollard Alliance, the NAACP, National Action Network, the National Association of Real Estate Brokers, the National Baptist Convention, the National Urban League and the U.S. Black Chamber Inc., as well as the San Francisco and Oakland African American chambers.
Of course, the problem extends beyond sports.
A Nielsen report, produced in cooperation with the National Newspaper Publishers Association titled, Resilient, Receptive and Relevant: The African American Consumer 2013 Report, disclosed that although annual Black spending is projected to rise from its current $1 trillion to $1.3 trillion in 2017, advertisers allot only 3 percent of their $2.2 billion yearly budget to media that target Black audiences.
To address this and related problems, we offer Community Action Plan #4:
Convene a national conference in July of 2014 jointly sponsored by major civil rights organizations and the U.S. Black Chamber to develop strategies for holding colleges, professional leagues and major corporations accountable for the lack of economic reciprocity in their goods and services they purchase.
As Cheryl Pearson-McNeil, senior vice-president of Public Affairs and Government Relations for Nielsen, said, "Until we do a better job as consumers in the choices we make and invest in companies that invest in us, we are not going to have any changes."
We hope you'll join our nationwide effort at the National Sports Authority to empower our community by letting everyone know that sports is more than a game – it's a business.