Innocence clinic held at UNT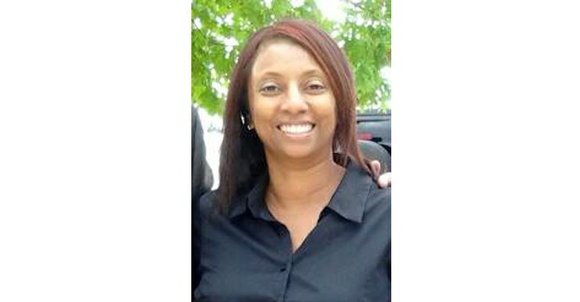 Terri Agnew was one of several students who received her certification for completing the course.
"Knowing that I played some small part in getting someone exonerated is a great feeling," Agnew said. "It's important to give back and I love helping people."
Richardson said these students are making a difference in people's lives.
"They are truly doing God's work and are also learning a lot," Richardson said. "Just think about these people who have been incarcerated for crimes they did not commit and when you get a chance to see those gentlemen released from prison after spending years for crimes that they were guilty of and the pleasure and good feeling that you have that you know you made a difference in their lives, it does tell you that what these students are doing does matter."
Richardson said her office is the largest public defender's office in Texas.
"Last year alone, we represented over 45,000 individuals who are in the criminal justice system and I believe anybody that has a desire to work with that population is really doing God's work," she said. "Just think, there may be others out there that are suffering in silence and because of the good work of the students in the Innocence Clinic, I think we are really going to make a difference."
Estes said her goal is to get the word out about the program.
"The more people know about this great work, the better," Estes said. "Everybody needs to know about this because this is not something we can put up on a website and people in jail can type in. It will let the community know that if you do get in a situation where you know you are innocent and you are in jail, there is some type of hope for you. There are people who honestly do care."
Erica Davis, another student of the course, also received her certificate.
"I know if it was me, and I was locked up for a thing I didn't do, I would hope that advocates on the outside maybe would try to right some wrongs," Davis said.
Pearl McDowell, a Dallas Police Officer, attended the recognition ceremony and said she is proud of the work Estes is doing.
"Erika does this from her heart," McDowell said. "Some people do things just to get a name for themselves, she on the other hand, does it to truly help those who have no other help. She has really blossomed and I feel grateful for being in her life because I try to get involved with individuals and we give advice and direct them and you never see the end of it. But with Erika, I got to see the birth and inception of it and got to see her come back and be a very positive woman."
Richardson said the Innocence Clinic helps the system.
"No system is perfect," Richardson said. "A lot of people that are in prison are struggling with mental health issues or with substance abuse, or come from dysfunctional families and that is why they end up committing crimes, not that they are necessarily bad people. Erika's group and her initiative have been very helpful with our division."