New budget: Dallas ISD employees to receive pay raise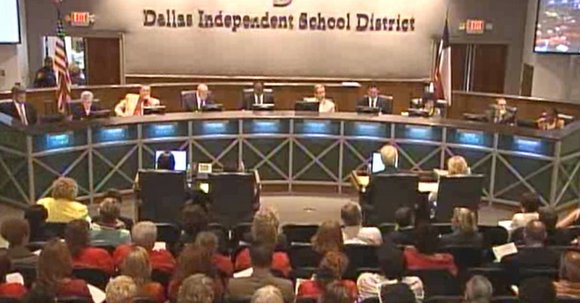 Special to the Dallas Examiner
Dallas ISD trustees approved a new budget for the 2013-14 fiscal year during its June 27 scheduled meeting. The district held a public hearing to receive input before a final vote was taken among the board members.
The budget for the 2013-14 school year is $1.2 billion, up $27 million in revenue from state appropriations. All employees in the district except executive directors and above will receive a 2 percent raise, the first since 2010. In addition, the district will increase employee insurance premiums by $900 throughout the year for those who participate in TRS Active Care, depending on their coverage plan.
"There is no question that the dedicated staff of Dallas ISD deserves a salary increase," Superintendent Mike Miles said.
Dallas ISD is in its best financial position ever. The district expects to end the 2012-13 school year with a fund balance of more than $250 million, an all-time high. The new budget increases the number of teachers by more than 210. More than 70 teacher assistant positions will be created. Pre-K offerings will also increase throughout the district.
Additional initiatives included in next year's proposed budget include $8.8 million to fund Imagine 2020, a comprehensive effort to improve schools in the Lincoln, Madison and Pinkston feeder patterns, as well as $3.2 million for afterschool tutoring, $2.9 million for bilingual stipends and $926,000, which includes funding for 10 additional police officers. Furthermore, $3.4 million will go toward technology infrastructure, $1 million for heating, ventilation and air conditioning repair,s and $4.3 million to improve various systems identified by the superintendent's administrative team last fall. A Citizens Budget Review Commission appointed by school trustees helped prioritize the coming year's budget by having monthly meetings beginning in November and made recommendations in May.
"In addition to the raises for school staff and other important initiatives, we feel it is important for the district to provide more support for extracurricular activities," said Louisa Meyer, the chair of the commission.
The commission is also recommending a $9 million investment to improve performing arts programs, athletics and $2.9 million to expand academic offerings in UIL competitions.
The budget is available at http://www.dallasisd.org/budget.