'That gun changed our lives forever'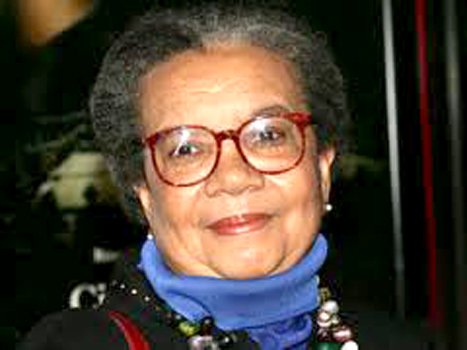 (NNPA) – "My heart was shattered while I was working at 60 Minutes when my only sister was shot and killed by her husband. There was a restraining order that stopped nothing.
"She called me and told me she was worried he was watching her. The next night, April 15th, he invaded the house. Her children, my beautiful 11-year-old niece and 9-year-old nephew, witnessed their mother being shot in the head and in the stomach by their father. The murder was recorded on 911 because my little niece somehow had the strength and courage when her father was threatening her mother to call 911 and say, 'You need to come right away because someone is going to get shot here.' My big sister was buried on my 28th birthday.
"My niece could not save her mother's life, nor could she keep her father in her life. He serves a life sentence in prison in Pennsylvania. My niece lives with memories and loss every day and through every milestone in her life with grace and profound humility. With a deep and abiding faith, she has forgiven her father and given her husband and two sons a life full of faith and hope . . . She lives with the memory of her father pulling the trigger. We all live with how that gun changed our lives forever.
"There are many days when she still aches to be folded in her mother's arms. There are days when she aches because her sons have never known their grandparents. Some wounds never heal."
Patti Hassler, the Children's Defense Fund's vice president of communications, shared this story of her own family's heartbreak when a gun changed their lives forever. Pamela Jean Hassler Groff was a beloved sister, daughter and mother. Now her children have grown up without her and her entire family has been left to wonder what might have been if her husband – still serving his life sentence in prison – had not gotten his hands on a gun.
They are not alone. According to the Department of Justice, in 2010, at least 1,082 women and 267 men were killed by their intimate partners, and 54 percent of these victims were killed with guns. For the past 30 years, more intimate partner homicides have been committed with a gun than with all other weapons combined; more than two-thirds of victims murdered by a spouse or ex-spouse were killed by guns. Anger and jealousy do not last forever, but a gunshot fired in an impulsive rage often does. Easy accessibility to lethal guns makes a fatal difference over and over again.
Groff did exactly what she was supposed to when her estranged husband became a threat: she sought and obtained a restraining order. It didn't make a difference. In fact, in many states people who already have court orders against them because they are considered a danger are never required to surrender their access to firearms because the gun lobby has fought tirelessly in favor of them keeping their guns.