Supreme Court guts Section 5 of VRA by 5-4 decision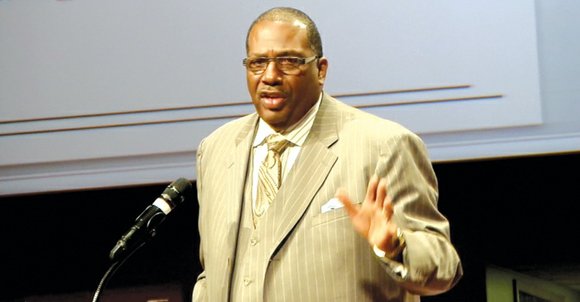 With surgical precision, today's ruling by the U.S. Supreme Court in the Shelby v. Holder challenge to the Voting Rights Act effectively removed a vital organ while leaving most limbs and features in place.
Section 5 of the Voting Rights Act of 1965 was put in place by Congress to
prevent discrimination by requiring certain areas of the country found to have a history of voter discrimination to get approval from the federal government before making any changes to their voting laws or procedures. In a mild surprise, the court did not invalidate, but upheld the Section 5 mandate for preclearance. However, in the opinion by Chief Justice John Roberts that was joined by justices Scalia, Kennedy, Thomas and Alito, Section 5 was rendered virtually unenforceable by holding that Section 4(b), which sets out the formula that's used to determine which state and local governments must comply with Section 5's preapproval requirement, is unconstitutional and can no longer be used. Thus, although Section 5 survives, it will have no actual effect unless and until Congress can create a new formula to determine which jurisdictions must be protected.
Given the level of congressional gridlock, creating a new coverage formula in the near future appears unlikely. One of the unfortunate ironies of this decision is that the current partisan stalemate in Congress is caused largely through the precise cracking and packing of voting districts drawn in redistricting that Section 5 has been used to thwart.
The ultimate irony here, perhaps, is that while the court is basically saying "the world has changed for the better since the Voting Rights Act was enacted and signed into law by President Lyndon B. Johnson in 1965," right here in Texas we have recent evidence that the majority party has focused on and passed measures intended to diminish the power of minority voters. Texas voter ID laws along with the state's House and Congressional latest redistricting maps bear witness.
Since the formula for determining discriminatory practices has been determined outdated, the law effectively has been rendered obsolete. And while the court has instructed that the coverage formula must be scrapped because Section 5 has been so successful, the court has now opened the door to revisit the types of discriminatory voting changes and practices that that law was created to prevent. In its opinion, the court also faulted Congress for not addressing what it called "second generation barriers" to voting rights saying that Section 4 tools targeted long-gone "voting tests and access to the ballot, not vote dilution."
Just seven years ago, Congress overwhelmingly reauthorized Section 5 of the Voting Rights Act for another 25 years (98-0 in the Senate; 390-33 in the House) based on voluminous evidentiary record that instances of voter discrimination still exists. It is my hope that Congress will defy recent trends and work in bipartisan fashion to craft a new coverage formula with which to protect voting rights in jurisdictions where vestiges and new forms of discrimination yet remain to this day.